VIT VITEEE 2021 E-Admit Card & Slot Booking : Vellore Institute of Technology
Organisation : Vellore Institute of Technology
Exam Name : VIT Engineering Entrance Examination (VITEEE) 2021
Announcement : E-Admit Card & Slot Booking
Exam Date : May 28, 29 and 31, 2021
Website : https://viteee.vit.ac.in/
Want to comment on this post?

Go to bottom of this page.
VIT VITEEE Exam
VITEEE 2021 will be conducted by the Vellore Institute of Technology on May 28, 29 and 31.
Related / Similar Admit Card :

VIT Engineering Entrance Examination 2022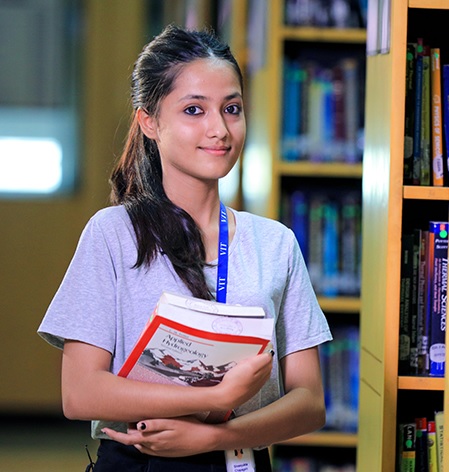 VITEEE E-Admit Card
** E-Admit card will be generated on successful booking of the slot.
** If the applicant fails to book the slot, the slot will be booked automatically and e-admit card will be sent to the applicants by email with an alert as SMS.
** The E-admit card and valid government ID proof in original should be ready for verification at the time of VITEEE.( Both Hard & Soft Copy)
Slot Booking
** VITEEE-21 Slot booking is open. Use your VITEEE login credentials to book https://vit.ac.in/
** Slots will be available for two mock tests and actual Exam (ORPE) from 17 th May onwards for the completed applications.
** The link for the mock test will be available in the VITEEE page ( https [/b]://viteee.vit.ac.in/ ; and in www.vit.ac.in ) and each applicant (completed application) will be informed by email/ SMS.
** Only applicants can book the slot since the photo of the applicant will be captured at the time of slot booking.
** Slot booking is mandatory and will be available till 21 st May. Failing to take mock tests will lead to in-compatibility and inability to participate in the actual examination. Hence it is mandatory to participate in Mock Tests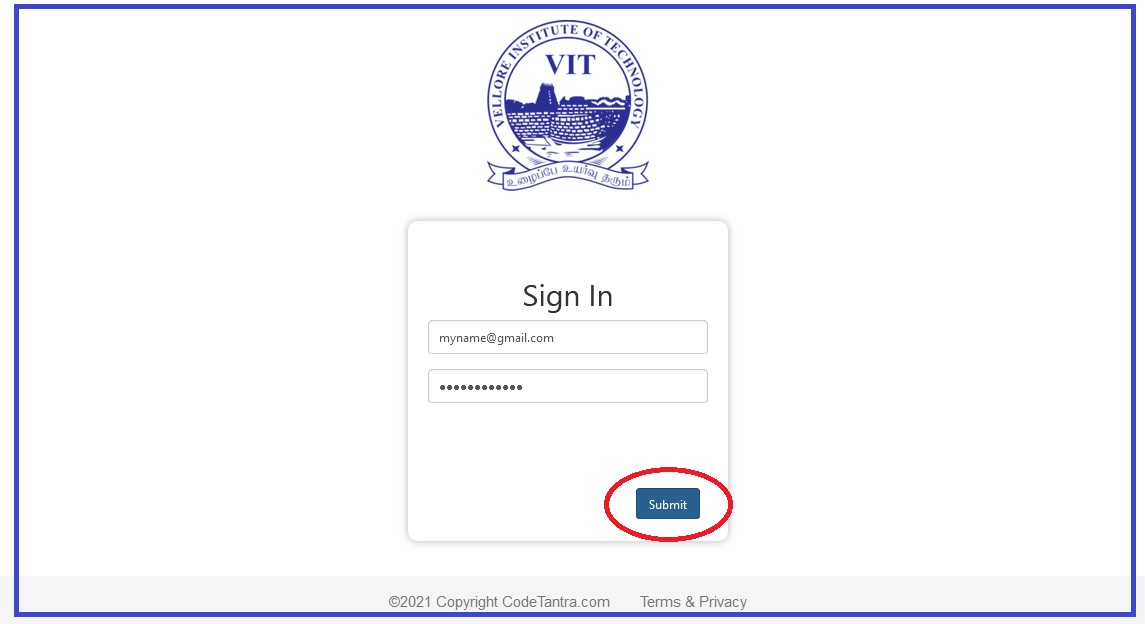 Mock Tests
** Both mock tests are compulsory to take the test for actual VITEEE (ORPE)
** The link will be sent to the registered email / mobile, besides being published in VITEEE page ( https [/b]://viteee.vit.ac.in/ ).
** The applicants are requested to make arrangements for these devices and network. Parents are requested to bear in this tough time, for COVID measures and Contactless Exams for your child.
** Both mock tests will check the device compatibility/ internet and will simulate the exam.
** The first mock test will be auto-proctored ( without any vigilance) from 20 th to 22 nd May.
** The second mock test will be monitored by VIT faculty and require both primary and secondary devices for complete testing.
** To prepare the applicants and to avoid confusion in the time of logging in, the day and time will be similar for Mock 1, Mock 2 and actual examination (VITEEE).
** Students may undertake mock tests for 1 hour though it can be extended.
** A video of how to take the tests will be posted on websites and social media channels
VITEEE Syllabus & Question Paper Pattern
** The same syllabus as specified in the VITEEE page ( https [/b]://viteee.vit.ac.in/ ) under the menu syllabus will be adopted.
** The test will consist of 5 sections [/b]: Physics, Chemistry, English and Aptitude will be common to Mathematics or Biology option (To be confirmed at the time of slot booking).
** There will be 25 questions each from Mathematics or Biology, Physics, Chemistry; 2 questions from English and 3 questions from Aptitude i.e. totally 80 questions are to be answered in 90 min. Each right answer has one mark. No Negative marks for wrong answers.
** Time will NOT be extended.
** Applicants are advised to have back up devices (Both laptop and mobile) in case the device fails. Laptop can also be connected to Mobile WiFi Hotspot for examination purposes (512 kbps with 1 GB data is enough).
** Please ensure that other devices are not co nnected to WiFi Hotspot to keep the speed and data intact.
Important Dates
** Launch of web application : 30th November, 2020
** Last date to apply : 20th May, 2021
** Dates of examination (VITEEE-21) : 28th, 29th & 31st, May 2021 (The VITEEE will be conducted as online remote proctored examination)
** Counselling date (Tentative) : To be announced
** Class commencement (Tentative): To be announced