NATA Phase II Exam Admit Card 2022
Organisation : National Aptitude Test in Architecture NATA
Exam Name : NATA Phase II Exam Admit Card 2022
Announcement : Download Admit Card
Admit Card Date : 30th June, 2022
Exam Date : 07th July 2022
Website : http://nata.in/
Want to comment on this post?

Go to bottom of this page.
How To Download NATA Phase II Admit Card?
To download NATA Phase I Admit Card, follow the below steps
Step-1 : Go to the link https://nataregistration.in/
Step-2 : Enter the Email ID
Step-3 : Enter the password
Step-4 : Enter the Code
Step-4 : Click on Login
Related / Similar Admit Card : NTA NCHM JEE Admission Test 2022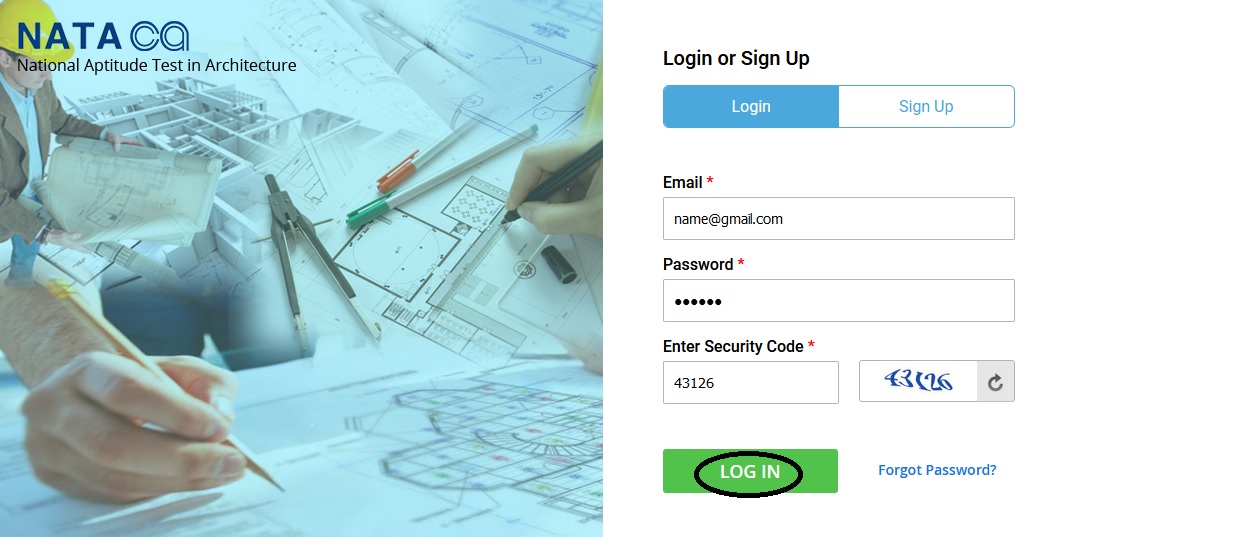 Procedure for conduct of NATA Phase II Examination
Important procedures to be followed during the conduct of NATA Phase II examination are specified in APPENDIX-I. Please also refer to APPENDIX-II for necessary information.
APPENDIX I
Procedures to be followed in the Examination at Test Centres
1. The candidates will have to follow the time schedule as follows:
(a) Report to the Examination Center by 9.00 am (1st Session) / 1.30 pm (2nd Session)
(b) Opening gate to the examination hall at 9.15 am (1st Session) / 1.45 pm (2nd Session)
(c) Registration of candidate to be completed by 9.45 am (1st Session) / 2.15 pm (2nd
Session)
(d) Closing gate to the examination hall at 10.00 am (1st Session) / 2.30 pm (2nd Session)
(e) Commencement of examination at 10.00 am (1st Session) / 2.30 pm (2nd Session)
(f) Duration of examination: 10.00 am to 1.00 pm (1st Session) / 2.30 pm to 5.30 pm (2nd
Session)
2. Candidates must bring with them:
i. Downloaded Admit Card of NATA- 2022.
ii. Original Proof of Identity- Aadhar/ Passport/ Driving License/ Voter ID/Valid Photo ID document.
3. Candidates must show on demand the Admit Card (NATA- 2022) for entry to the Examination Hall. A candidate not possessing print out of the downloaded admit card and valid photo identity shall not be allowed to enter in the Examination Hall by the Center-in-Charge.
4. A photograph of the candidate will be taken at the Centre before the candidate is indicated his seat for taking the examination. The seat will be randomly allotted to the candidate on
completing the procedure.
5. Candidates found carrying any textual material, printed or written, bits of papers or any
other material except those listed under Sl.No.2 inside examination Hall will be debarred from
appearing the examination.
6. Mobile Phones, Bluetooth devices, Calculators, Slide Rules, Log Tables, Electronic Watches with facilities of Calculator are not allowed in the Examination Hall. Possession of such items during the Examinations may lead to cancellation of candidature.
7. Candidates shall be provided with paper for any rough work.
8. No candidate, without the special permission of the Centre-in-Charge, will leave his/her seat
or Examination Hall until the duration of examination is over.
9. Candidates shall maintain silence during the examination. Any conversation or gesticulation
10. Candidates shall abide by the advisories/guidelines/precautions issued by the Government for containment of Pandemic Covid-19. Further, candidates shall also adhere to the Guidelines issued by the Council of Architecture for NATA 2022. No Covid positive candidate shall be allowed toappear for NATA Examination as a preventive measure.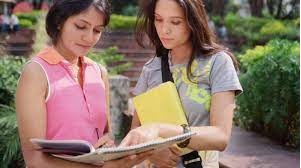 Important Dates of NATA Phase II Exam
The Important Dates of NATA Phase II Exam are given below,
Admit Card Date : 30th June, 2022
Exam Date : 07th July 2022