UPSC Combined Geo Scientist Main Exam Admit Card 2022
Organisation : Union Public Service Commission (UPSC)
Exam Name : UPSC Combined Geo Scientist Main Exam Admit Card 2022
Announcement : Download Admit Card
Exam Date : 25th -26th June 2022
Website : https://www.upsc.gov.in/
Want to comment on this post?

Go to bottom of this page.
How To Download UPSC Geo Scientist Main Exam Admit Card?
To download UPSC Geo Scientist Mains Admit Card, follow the below steps
Related / Similar Admit Card : UPSC IES/ ISS Exam Admit Card 2022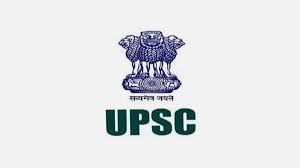 Step-1 : Go to the link https://upsconline.nic.in/
Step-2 : Select any of the given option by Registration Id or Roll Number
Step-3 : Enter the Enter Your Roll Number
Step-4 : Select Date Of Birth
Step-5 : Enter the Confirm Random Image
Step-6 : Click on Submit button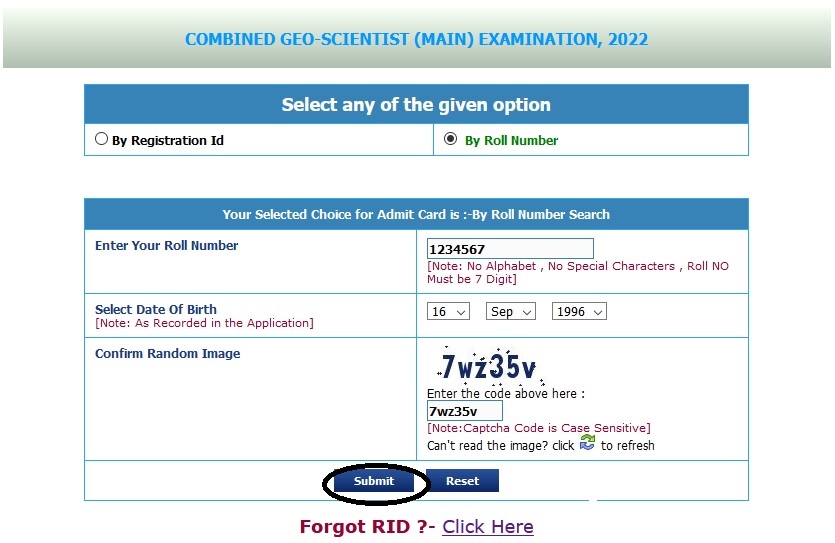 Conventional Type Papers For Combined Geo-Scientist (Main) Examination
**The Combined Geo-Scientist (Main) Examination will consist of three conventional type papers for each stream.
**Conventional Type papers must be answered in English only.
**Question paper will be set in English only.
The detailed scheme of Stage-II is as follows: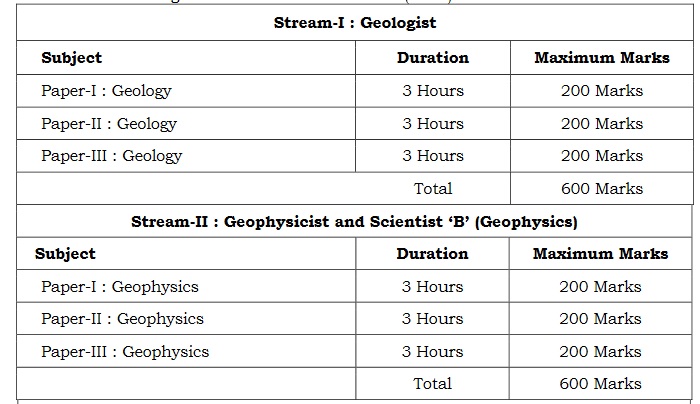 Important Dates of UPSC Geo Scientist Main Exam
The Important Dates to UPSC Geo Scientist Main Exam are given below,
Exam Date : 25th -26th June 2022
Mains Admit Card : 03 June 2022
Stage-III will consist of Personality Test
**The Stage-III will consist of Personality Test/Interview carrying 200 Marks (with no minimum qualifying marks).
**Candidates, who obtain such minimum qualifying marks in Stage-II as may be fixed by the Commission as per its discretion, shall be summoned for Stage-III (Personality Test). The number of candidates to be summoned for Personality Test will be about twice the number of vacancies to be filled.
**In the Personality Test, the candidate will be interviewed by Board i.e.
**Interview Board (s) constituted by the Commission.
**The object of the interview will be to assess the suitability for the post(s) of Geologist, Geophysicist & Chemist & Scientist 'B'(Hydrogeology), Scientist 'B'(Chemical) & Scientist 'B' (Geophysics). Special attention will be paid in the Personality Test to assessing the candidate's capacity for leadership, initiative & intellectual curiosity, tact& other social qualities, mental& physical energy powers of practical application, integrity of character& aptitude for adapting themselves to the field life.
FAQ On UPSC Geo Scientist Main Exam Admit Card
Frequently Asked Question FAQ On UPSC Geo Scientist Main Exam Admit Card are given below,
1. What is the maximum age criteria For UPSC CGGE 2022?
To apply for UPSC CGGE 2022, the Candidate should not have attained the age of 32 years.
2. Where does UPSC Geo-Scientist admit card releases?
The e-admit card for UPSC Geo-Scientist releases online at upsc.gov.in.
3. Who is a geo scientist?
Geoscientists study the physical aspects of the Earth, such as its composition, structure, and processes, to learn about its past, present, and future.
4. How do I become a geologist?
To become a geologist you usually have to complete a degree in science or applied science with a major in geology, geoscience, applied geology, geophysics or earth sciences. To get into these courses you usually need to gain your Senior Secondary Certificate of Education.
5. What is the salary of Geological Survey of India?
Average Geological Survey Of India Geologist salary in India is ₹ 9.6 Lakhs per year for employees with less than 1 year of experience to 10 years. Geologist salary at Geological Survey Of India ranges between ₹ 5 Lakhs to ₹ 12.5 Lakhs per year.