UPSC IES/ ISS Exam Admit Card 2022
Organisation : Union Public Service Commission (UPSC)
Exam Name : UPSC Indian Economic Service IES/ Indian Statistical Service ISS Admit Card 2022
Announcement : Download Admit Card
Exam Date : 24th June 2022
Website : https://www.upsc.gov.in/
Want to comment on this post?

Go to bottom of this page.
How To Download UPSC IES/ ISS Exam Admit Card?
To download UPSC IES/ ISS Exam Admit Card, follow the below steps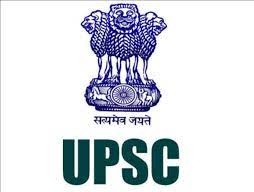 Step-1 : Go to the link https://upsconline.nic.in/eadmitcard/admitcard_ies_2022/admit_card.php#hhh1
Step-2 : Select any of the given option by Registration Id or Roll Number
Step-3 : Enter the Enter Your Roll Number
Step-4 : Select Date Of Birth
Step-5 : Enter the Confirm Random Image
Step-6 : Click on Submit button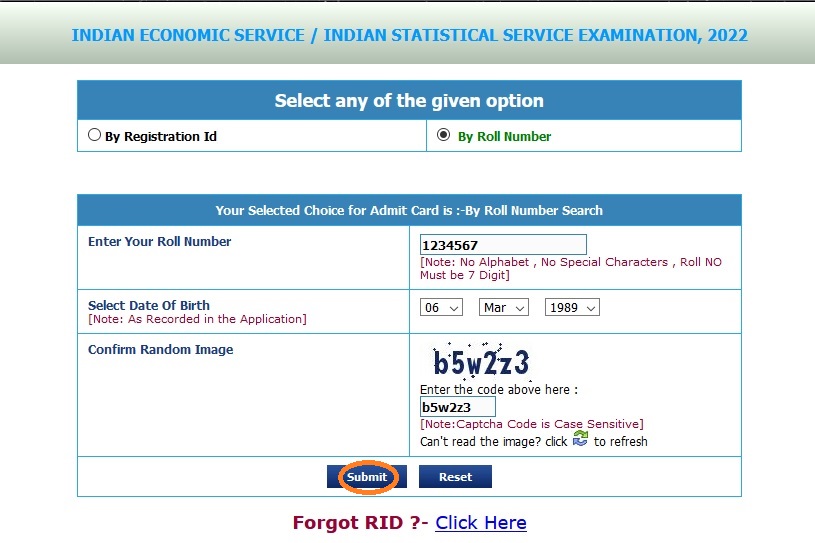 Instructions For Filling Up Omr Sheets:
a) For both writing and marking answers in the OMR Sheets (Answer Sheet) candidates must use black ball point pen only.
Pens with any other colours are prohibited. Do not use Pencil or Ink pen.
b) Candidates should note that any omission/mistake/discrepancy in encoding/filling in details in the OMR answer sheet; especially with regard to Roll Number and Test Booklet Series Code, will render the answer sheet liable for rejection.
Scheme Of UPSC GIES/ ISS Examination
The Scheme Of UPSC GIES/ ISS Examination are given below,
Part I-Written examination carrying a maximum of 1000 marks in the subjects as shown below.
Part II-Viva voce of such candidates as may be called by the Commission carrying a maximum of 200 marks.
PART-I
The subjects of the written examination under Part-I, the maximum marks allotted to each subject/paper and the time allowed shall be as follows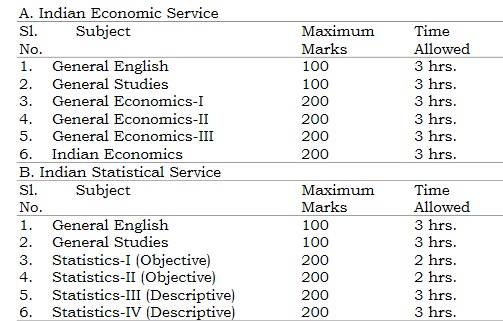 PART – II Viva voce
**The candidate will be interviewed by a Board of competent and unbiased observers who will have before them a record of his/her career.
**The object of the interview is to assess his/her suitability for the service for which he/she has competed.
**The interview is intended to supplement the written examination for testing the general and specialised knowledge and abilities for the candidate.
**The candidate will be expected to have taken an intelligent interest not only in his/her subjects of academic study but also in events which are happening around him/her both within and outside his/her own State or Country as well as in modern currents of thought and in new discoveries which should rouse the curiosity of well educated youth.
Special instructions to Candidates for Conventional Type papers:
1.Articles permitted inside Examination Hall
2.Tables to be supplied by UPSC
3. Answers to be written in own hand
4.Check Answer Book
5. Answers in excess of prescribed number will be ignored
6. Unfair means strictly prohibited
7. Conduct in Examination Hall
Important Dates of UPSC GIES/ ISS Exam
The Important Dates to UPSC IES/ ISS Exam are given below,
Exam Date : 24th June 2022
Admit Card Available : 03rd June 2022