NBE FMGE Admit Card 2022 : natboard.edu.in
Organisation : National Board of Examinations in Medical Sciences NBEMS
Exam Name : Foreign Medical Graduate Examination FMGE 2022
Announcement : Download NBE FMGE Admit Card 2022
Exam Date : 4th June, 2022
Declaration of Result : 30th June 2022
Website : https://natboard.edu.in/viewnbeexam?exam=fmge
Want to comment on this post?

Go to bottom of this page.
How To Download NBE FMGE Admit Card?
To Download NBE FMGE Admit Card, Follow the below steps
Step 1: Go to the link https://cdn3.digialm.com/EForms/configuredHtml/1815/75899/login.html
Step 2: Enter User ID
Step 3: Enter password
Step 4: Enter Characters shown in image
Step 5: Click on login button
Related / Similar Admit Card : BARC Stipendiary Trainee Category Admit Card 2022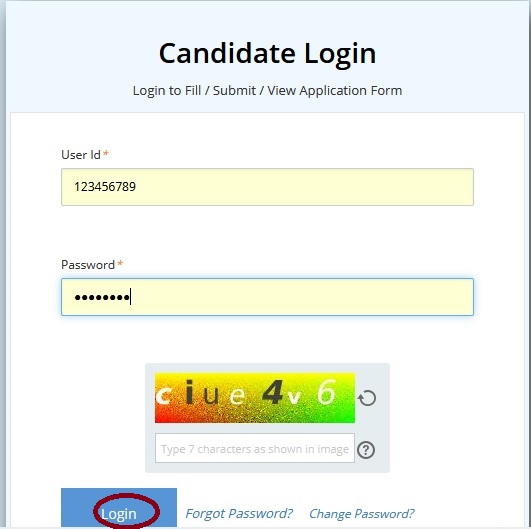 What are the Important Dates of NBE FMGE?
The Important Dates of NBE FMGE are given below,
Exam Date : 4th June, 2022 (7:00 AM to 7:00 PM)
Declaration of Result : 30th June 2022
About FMGE
The Foreign Medical Graduate Examination (FMGE) also known as the Screening Test for Foreign Medical Graduate has been introduced through Screening Test Regulations, 2002.As per the regulations, "An Indian citizen/Overseas citizen of India possessing a primary medical qualification awarded by any medical institution outside India who is desirous of getting provisional or permanent registration with Medical Council of India or any State Medical Council.
Candidates who are citizens of India or Overseas Citizens of India and possess a primary medical qualification, which is confirmed by the Indian Embassy concerned, to be a recognized qualification for enrolment as medical practitioner in the country in which the institution awarding the said qualification is situated, can apply for FMGE provided that the result of final examination for the said primary medical qualification has been declared on or before the prescribed cut-off date for a particular session of FMG Examination.
FAQ on NBEMS Foreign Medical Graduate Examination FMGE
Frequently Asked Questions FAQ on NBEMS Foreign Medical Graduate Examination FMGE are given below,
What is National Board of Examinations in Medical Sciences NBEMS?
National Board of Examinations in Medical Sciences (NBEMS) has been entrusted with the responsibility to conduct the Screening Test as per Screening Test Regulations 2002. Role of NBEMS is limited to conduct of the test, publishing the result and handing over the result to National Medical Commission & all State Medical Councils.
Which Certificates are must FMGE Exam?
Eligible candidates are allowed to appear in the FMGE who have both the Eligibility Certificate (if applicable) and the Provisional Pass Certificate/Degree Certificate of Primary Medical Qualification.
Candidate declared qualified in FMGE are issued Screening Test Pass Certificate by NBEMS after in-person verification of biometric/Face ID captured during the conduct of examination & prescribed documents.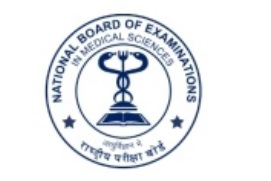 Office Address
National Board Of Examinations in Medical Sciences
Medical Enclave,
Ansari Nagar Ring Road,
New Delhi-110 029