BARC Stipendiary Trainee Category Admit Card 2022 : nrbapply.formflix.com
Organisation : Bhabha Atomic Research Centre Nuclear Recycle Board (BARC)
Exam Name : Stipendiary Trainee Category – I & II & Direct Recruitment (Dr/1,Dr/2,Dr/3)
Announcement : Download BARC Stipendiary Trainee Category Admit Card 2022
Exam Date : 5th June, 2022
Website : https://nrbapply.formflix.com/applicant-login
Want to comment on this post?

Go to bottom of this page.
How To Download BARC Stipendiary Trainee Category Admit Card?
To download NEET PG Admit Card, follow the below steps
Step-1 : Go to the link https://nrbapply.formflix.com/applicant-login
Step-2 : Enter the Application No
Step-3 : Enter the Date of Birth
Step-4 : Enter Securiry Code
Step-5 : Click on Login button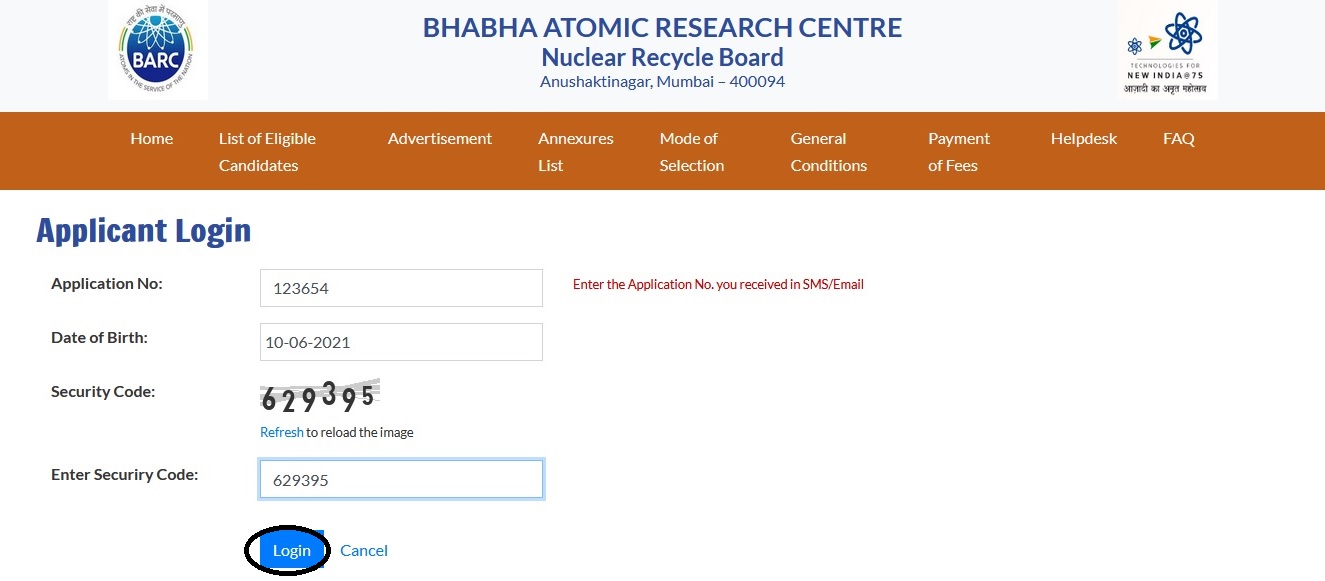 FAQ on BARC Stipendiary Trainee Category Admit Card
What are modes for applying for the post ?
Candidates are required to submit the Online Application Form only ONCE.Multiple applications will be rejected.
What documents should I keep for future reference ?
A copy of Registered Application Form, Photocopy of all relevant Certificates / Documents, Interview Letter needs to be maintained till the end of the process.
Can the age of candidate be rounded off to the lower limit ?
No, the age cannot be rounded off to the lower limit
If the print out of the filled Application Form could not be taken at the time of registration, can it be taken out at a later date ?
Yes. In case the candidate is not able to take the printout of the Registered Application Form , he can take the printout on a later date,but advisably not after closing date of online application.
What will be the Mode of Exam ?
Mode of Exam will be OMR based MCQ Type Written Test.
Whether there is any possibility of change in the date of test due to clashing of other exam's or interview dates. ?
The dates once declared shall not be changed .If any change arose due to unexpected scenario,same shall be published on website .
Whether educational qualification and all other certificates and uploaded documents are required to be sent by post ?
No, Candidates are not required to send educational qualification and all other certificates by Post now.Moreover candidates must ensure their eligibility as on last date of form submission.Candidates who are appearing /result awaited/not completed final semester are not eligible.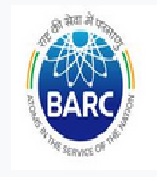 What will be the threshold dates and requirement for educational qualification ?
The cut-off date for reckoning eligibility for educational qualification, age and experience will be the last date for submitting on-line application as mentioned in the notification. In case, the last date of submitting of application is extended, the original cutoff date for reckoning eligibility will remain unchanged.
Whether the change of Exam City / Venue is allowed after the submission of Application?
No change in Exam Venue will be allowed under any circumstances.