RPSC AO/ARO Admit Card 2021 : Rajasthan Public Service Commission
Organisation : Rajasthan Public Service Commission (RPSC)
Exam Name : Agriculture Officer (AO) & Agriculture Research Officer (ARO) Recruitment 2020
Announcement : Download Admit Card
Exam Date : 19th January 2021
Website : https://rpsc.rajasthan.gov.in/
Want to comment on this post?

Go to bottom of this page.
RPSC AO/ARO Admit Card
Rajasthan Public Service Commission (RPSC) has relaeased the admit card for Agriculture Officer (AO) & Agriculture Research Officer (ARO) Recruitment 2020.
Related / Similar Admit Card :

Rajasthan RPSC Ground Water Department Exam Admit Card 2022

How To Download Admit Card?
Just follow the simple steps mentioned below to download the admit card.
Steps:
Step-1 : Go to the link https://sso.rajasthan.gov.in/signin
Step-2 : Enter your User Name
Step-3 : Enter your Password
Step-4 : Enter the Captcha and
Step-5 : Submit the 'Login' button.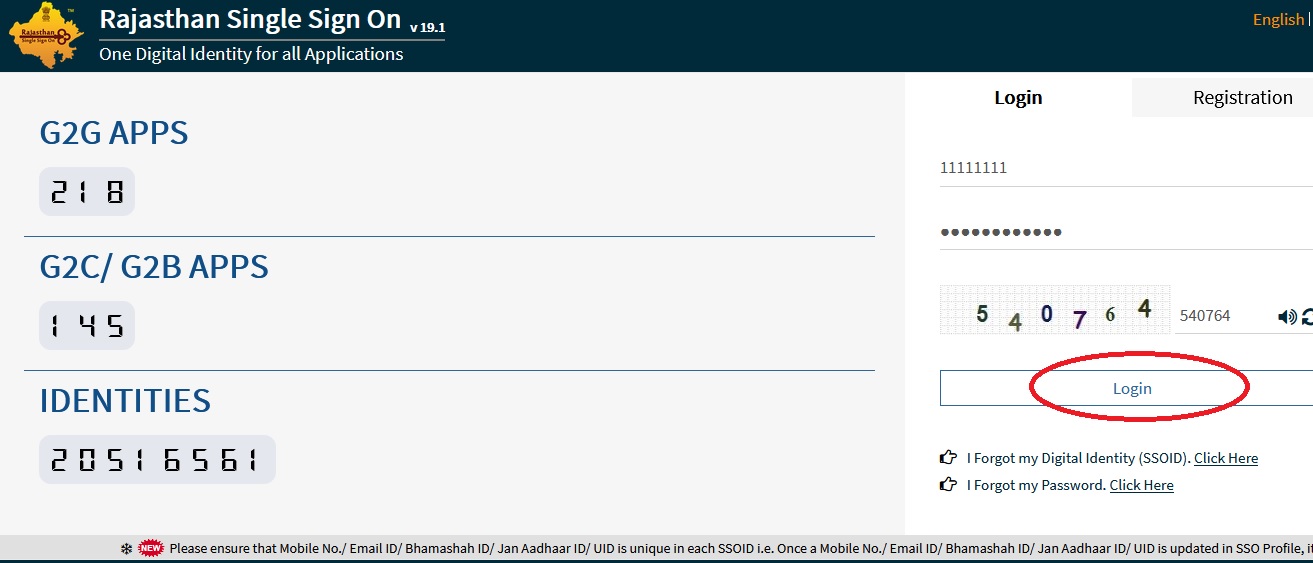 Note:
Please ensure that Mobile No./ Email ID/ Bhamashah ID/ Jan Aadhaar ID/ UID is unique in each SSOID i.e. Once a Mobile No./ Email ID/ Bhamashah ID/ Jan Aadhaar ID/ UID is updated in SSO Profile, it cannot be used again in other SSOID (No duplicates).
Important :
All departments/ officers who had requested for deletion/ removal of Office/ Designation based SSOIDs or duplicate SSOIDs during filing of Property Returns are hereby requested to re-send their present and updated SSOIDs to respective application helpdesk teams for SSOID mapping. w.e.f. 01 March, 2017, Designation based SSOIDs should not be used for Login/ Sign-In. w.e.f. 01 March, 2017, it would be mandatory for all govt. employees to have either AADHAAR or BHAMASHAH ID updated in SSO profile. RajSSO never reads or write any post/ tweet/ mail for users having their SSOID created using Social Media services like Facebook/ Twitter/ Google. Data Privacy is maintained in compliance to applicable laws.
Password Creation:
** All user and admin passwords must be at least [8] characters in length. Longer passwords and passphrases are strongly encouraged.
** Where possible, password dictionaries should be utilized to prevent the use of common and easily cracked passwords.
** Contain both upper and lower case characters (e.g., a-z, A-Z) & numbers (e.g., 0-9).
** Passwords must be completely unique, and not used for any other system, application, or personal account.
** Default registration passwords must be changed immediately after registration is complete.
** Previously used passwords may not be reused.
** Try to create passwords that can be easily remembered.
Password Aging:
** All system-level passwords (e.g. root, enable, NT admin, application administration accounts, etc.) must be changed on at least a quarterly basis.
** All user-level passwords (e.g. email, web, desktop computer, etc.) must be changed at least every six months. The recommended change interval is every three months.
Password Protection:
** Passwords must not be shared with anyone (including coworkers and supervisors), and must not be revealed or sent electronically.
** Passwords shall not be written down or physically stored anywhere in the office or online. Do not store passwords in a file on ANY computer system (including Palm Pilots or similar devices) without encryption.
** When configuring password "hints" do not hint at the format of your password (e.g., "name + 12345")
** User IDs and passwords must not be stored in an unencrypted format.
** User IDs and passwords must not be scripted to enable automatic login.
** "Remember Password" feature on websites and applications should not be used.
** All mobile devices that connect to the company network must be secured with a password and/or biometric authentication and must be configured to lock after 3 minutes of inactivity.
Dont's:
** Don't reveal a password over the phone to ANYONE.
** Don't reveal a password in an email message.
** Don't reveal a password to the boss/ colleague.
** Don't talk about a password in front of others.
** Don't hint at the format of a password (e.g., "my family name").
** Don't reveal a password on questionnaires or security forms.
** Don't share a password with family members.
** Don't reveal a password to co-workers while on vacation .