BSEB Class 12th Board Exam 2021 Dummy Admit Card : seniorsecondary.biharboardonline.com
Organisation : Bihar School Education Board
Exam Name : BSEB Class 12th Board Exam 2021
Announcement : Dummy Admit Card
Exam Dates : February 2 to February 13, 2021
Website : http://biharboardonline.bihar.gov.in/
Want to comment on this post?

Go to bottom of this page.
BSEB Class 12th Dummy Admit Card
Bihar School Education Board has released the Dummy Admit Card for BSEB Class 12th Board Exam 2021.
Related / Similar Admit Card : BCECEB ITICAT 2020 Admit Card

Candidates who applied for the Bihar 12th examination can visit the official website to check and download the Bihar 12th dummy admit card 2021.
Dummy Admit Card:
The dummy admit card allows the candidates to check any error in the same. Candidates are given a chance to get the corrections done in the admit card before the final admit card is issued.
Any error in the spelling or name of the candidate, parents' name etc will be rectified after the candidate informs the principal of his/her respective institution. The last date to make changes in the dummy admit card is November 5.
How To Download Dummy Admit Card?
Just follow the simple steps mentioned below to download the Admit Card of BSEB Class 12th Board Exam 2021.
Steps:
Step-1 : Go to the link http://seniorsecondary.biharboardonline.com/#/login
Step-2 : Enter your User Name
Step-3 : Enter your Password
Step-4 : Solve the simple mathematical problem for verification
Step-5 : Submit the "Login" button.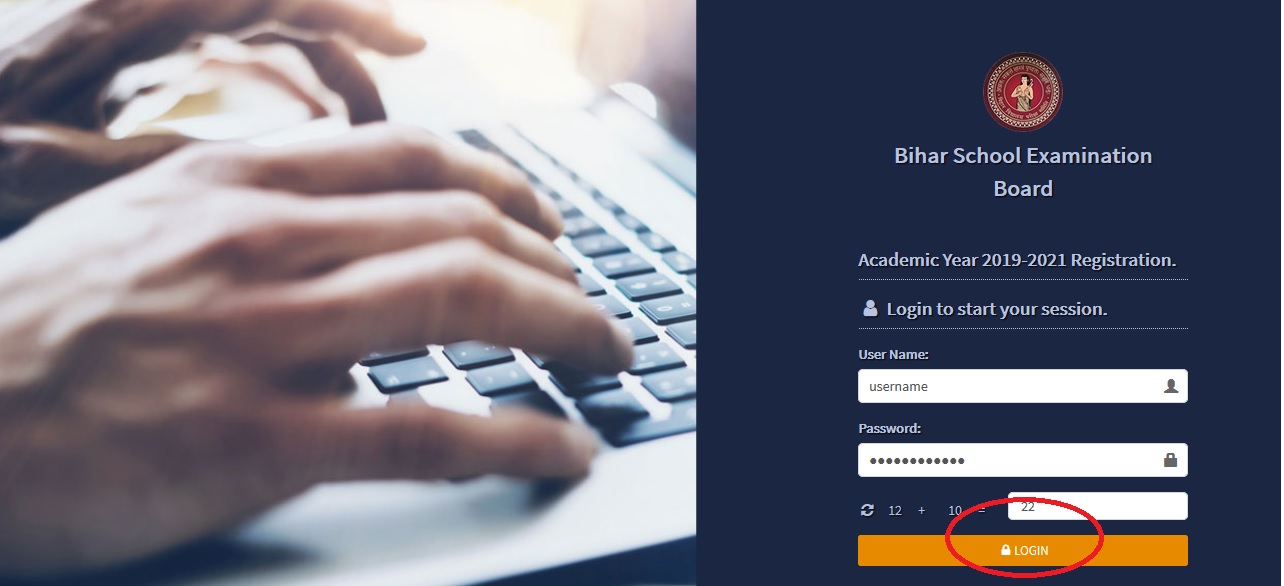 Exam Dates
** The BSEB class 10 exam 2020 will be held from February 17 to February 24, 2021.
** Class 12 board exams will be conducted from February 2 to February 13, 2021
About BSEB:
The Bihar School Examination Board is established for holding and conducting an examination at the end of the Secondary School stage, for prescribing course of studies for such examination and for carrying out such other objects and duties as may be considered necessary for the purpose as stated in the Act, Rules and Regulations of the Board.
Normally every year the Bihar School Examination Board conducts Annual Secondary School Examination in the month of February/March and Supplementary School Examination in the month of August/September on the basis of course/syllabus as prescribed by the state Government.
Apart from the aforesaid Secondary School Examination, the Board also conducts departmental examinations (not on yearly basis) such as Diploma in Physical Education, Certificate in Physical Education and Teachers Training Examination on such terms and condition as laid down by the State Government.