Indian Air Force Admit Card 2020 X & Y Group Technical & Non Technical Airmen Exam : airmenselection.cdac.in
Organisation : Indian Air Force (IAF)
Recruitment Name : X & Y Group Technical & Non Technical Airmen Recruitment 2020
Announcement : Admit Card
Exam Date : 04-08 November 2020
Website : https://indianairforce.nic.in/
Want to comment on this post?

Go to bottom of this page.
IAF X & Y Group Admit Card
Admit Cards for Indian Air Force (IAF) X & Y Group Technical & Non Technical Airmen Recruitment 2020 are available now.
Related / Similar Admit Card : Indian Air Force Agniveervayu Intake 01/2022 Admit Card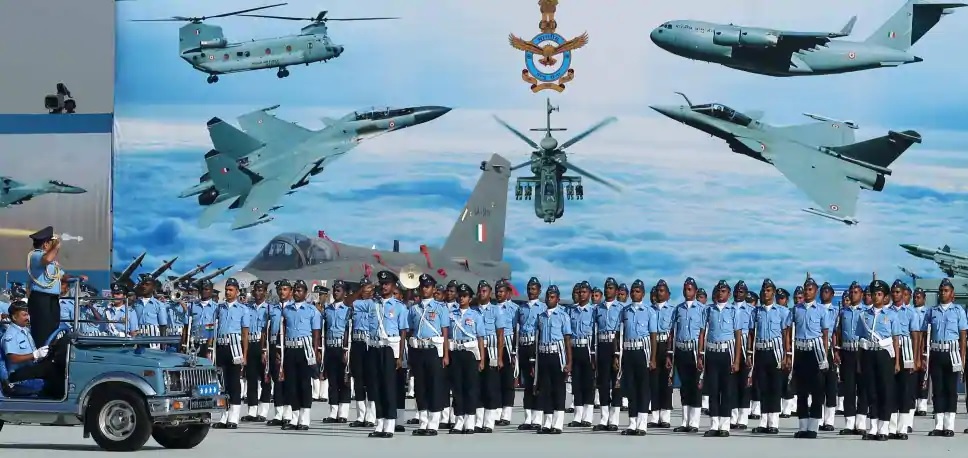 How To Download Admit Card?
Just follow the simple steps mentioned below to download the admit card of X & Y Group Technical & Non Technical Airmen exam
Steps:
Step-1 : Go to the link https://airmenselection.cdac.in/CASB/
Step-2 : Enter your Email-ID
Step-3 : Enter your Password
Step-4 : Enter the Captcha and
Step-5 : Submit the 'Sign In' button.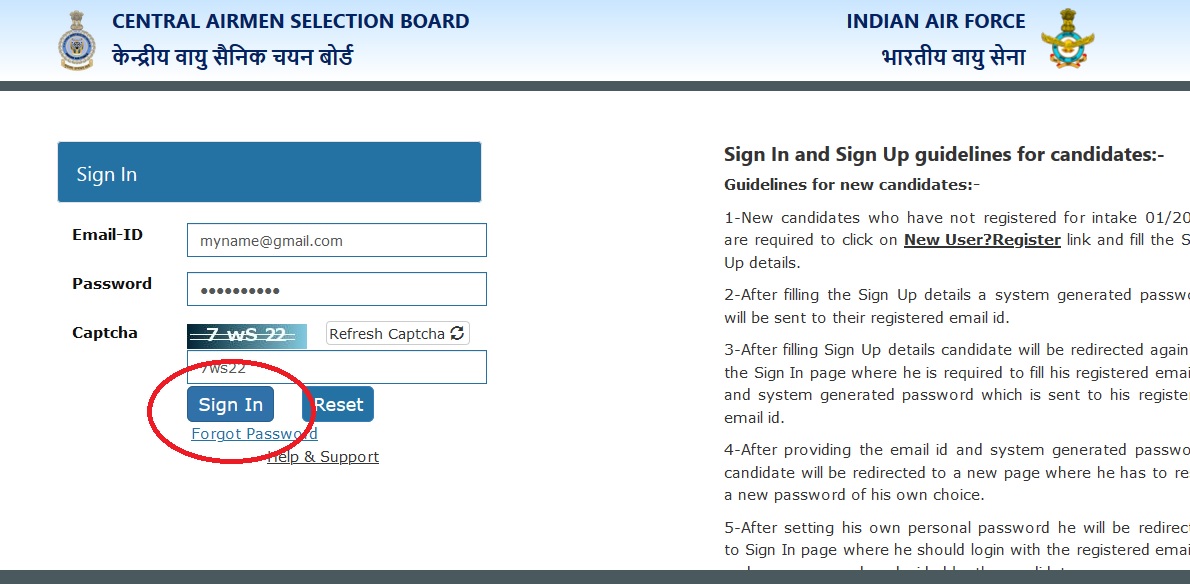 Guidelines
Sign In and Sign Up guidelines for candidates,
1-New candidates who have not registered for intake 01/2021 are required to click on New User?Register link and fill the Sign Up details.
2-After filling the Sign Up details a system generated password will be sent to their registered email id.
3-After filling Sign Up details candidate will be redirected again to the Sign In page where he is required to fill his registered email id and system generated password which is sent to his registered email id.
4-After providing the email id and system generated password, candidate will be redirected to a new page where he has to reset a new password of his own choice.
5-After setting his own personal password he will be redirected to Sign In page where he should login with the registered email id and new password as decided by the candidate.
About IAF:
The Indian Air Force (IAF) is the air arm of the Indian Armed Forces. Its complement of personnel and aircraft assets ranks fourth amongst the air forces of the world. Its primary mission is to secure Indian airspace and to conduct aerial warfare during armed conflict.
It was officially established on 8 October 1932 as an auxiliary air force of the British Empire which honoured India's aviation service during World War II with the prefix Royal. After India gained independence from the United Kingdom in 1947, the name Royal Indian Air Force was kept and served in the name of Dominion of India. With the government's transition to a Republic in 1950, the prefix Royal was removed.
Since 1950 the IAF has been involved in four wars with neighbouring Pakistan and one with the People's Republic of China. Other major operations undertaken by the IAF include Operation Vijay, Operation Meghdoot, Operation Cactus and Operation Poomalai. The IAF's mission expands beyond engagement with hostile forces, with the IAF participating in United Nations peacekeeping missions.