jeemain.nta.nic.in JEE (Main) April 2020 Admit Card Download : Joint Entrance Exam
Organisation : Ministry of Human Resource Development (MHRD), National Testing Agency (NTA)
Exam Name : Joint Entrance Examination JEE (Main) April 2020
Announcement : JEE (Main) April 2020 Admit Card Download
Exam Dates : 18.07.2020 to 23.07.2020
Admit Card Available From : 15 days before the conduct of examination
Website : https://jeemain.nta.nic.in/
Want to comment on this post?

Go to bottom of this page.
JEE Main April Exam
Joint Entrance Examination – Main, formerly All India Engineering Entrance Examination, is an examination organised by the National Testing Agency in India.
Related / Similar Admit Card : NTA JEE Main 2021 Admit Card

Rescheduling of Joint Entrance Examination JEE (Main) April–2020 from (5th, 7th to 9th and 11th) April 2020 to (18th –23rd ) July 2020
Exam Date
The Joint Entrance Examination JEE(Main) April–2020which was to be conducted on 5th, 7th to 9th and 11th April 2020had to be postponed due to the extraordinary circumstances arising from COVID-19 pandemic. A Public Notice dated 31.03.2020 was issued in this regard.
The National Testing Agency (NTA) has now decided that the above rescheduled JOINT ENTRANCE EXAMINATION JEE(Main) April-2020 will be held during 18.07.2020 to 23.07.2020 from 09.00 AM to 12.00 Noon in the first shift and from 03.00 PM to 06.00 PM in the second shift.
Notification : http://www.admitcard.net.in/uploads/pdf2020/7533-note.pdf
Admit Card
The dates of downloading of Admit Cards indicating Roll Number and Centre of Examination will be displayed 15 days before the conduct of examination on the official websites of NTA (www.nta.ac.in) and JEE(Main) (jeemain.nta.nic.in).
How To Download JEE Main 2020 Admit Card?
Just follow the simple steps mentioned below to download the admit card of JEE Main 2020.
Steps:
Step-1 : Go to the link https://jeemain.nta.nic.in/
Step-2 : Click on the link "JEE Main Admit Card 2020"
Step-3 : Enter your Application Number and Date of Birth
Step-4 : Enter the Captcha code and
Step-5 : Click on "Submit" button to download the JEE Main 2020 admit card.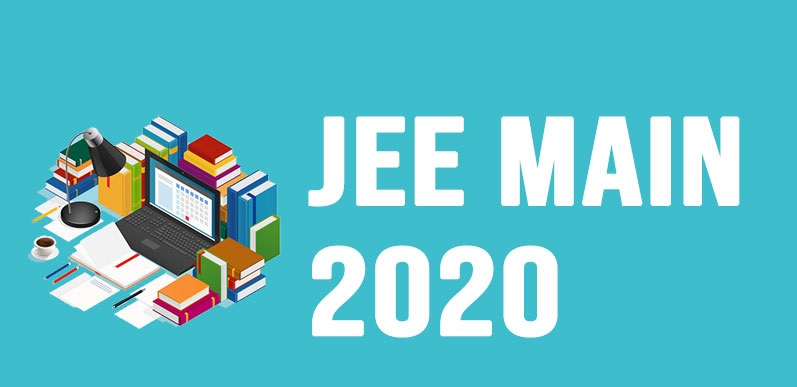 About JEE Main:
The Ministry of Human Resource Development (MHRD), Government of India (GOI) has established National Testing Agency (NTA) as an independent autonomous and self-sustained premier testing organization under Society Registration Act 1860 for conducting efficient, transparent and international standards tests in order to assess the competency of candidates for admissions to premier higher education institutions.
The Department of Higher Education, Ministry of Human Resource Development, Government of India has entrusted the responsibility of conducting Joint Entrance Examination JEE (Main) to the NTA from 2019 onwards.
Admission criteria to Undergraduate Engineering Programs at NITs, IIITs, other Centrally Funded Technical Institutions (CFTI), Institutions funded by participating State Governments, and other Institutions shall include the performance in the class 12/equivalent qualifying Examination and in the Joint Entrance Examination, JEE (Main).
The (B. E. /B. Tech.) of JEE (Main) will also be an eligibility test for the JEE (Advanced), which the candidate has to take if he/she is aspiring for admission to the undergraduate programs offered by the Indian Institute of Technology (IITs).
Contact
For further clarifications related to JEE(Main), the candidates can also contact at 8287471852, 8178359845, 9650173668, 9599676953and 8882356803or mail at jeemain@nta.ac.in.
Address:
National Testing Agency,
Block C-20 1A/8 ,Sector- 62
IITK Outreach Centre, Gautam Buddh Nagar
Noida-201309, Uttar Pradesh (India)
The candidates and their parents are advised to keep visiting the above websites for latest updates.