assamrifles.gov.in : Assam Rifles Technical & Tradesman Exam Admit Card 2022
Organisation : Directorate General of Assam Rifles
Exam Name : Assam Rifles Technical & Tradesman Recruitment 2022
Announcement : Download Assam Rifles Technical & Tradesman Exam Admit Card 2022
Admit Card Date : 10th August, 2022
Website : https://www.assamrifles.gov.in/english/
Want to comment on this post?

Go to bottom of this page.
How To Download Assam Rifles Exam Admit Card?
To Download Assam Rifles Technical & Tradesman Exam Admit Card, Follow the steps given below
Step 1: Go to the link https://www.assamrifles.gov.in/onlineapp/frmReprint.aspx
Step 2: Enter your ID No or Email ID
Step 3: Enter Date of Birth
Step 4: Enter the Captcha
Step 5: Click on Get Details.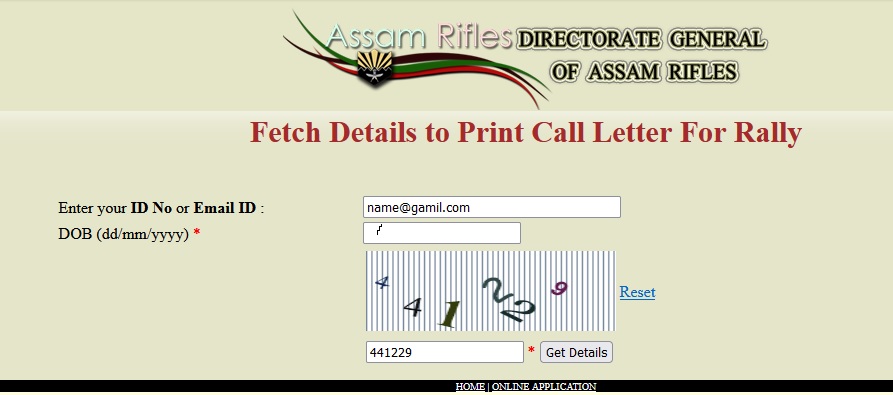 Assam Rifles Exam Details
Physical Efficiency Test:
(a) PET will be conduded for all the candidates gualified in initial verification of the documents.
The parameters for PET are follows:
(a) All lndia except Ladakh Region
(i) For Malo Candidates . 05 km run to qualify within 24 minutes.
(ii) For Female Candidates – 1.6 km run to qualify witfiin 8.30 minutes.
(b) Ladakh Region
(i) For Male Candidates – 1.6 Km run to qualify witfiin 6.30 minutes.
(ii) For Female Candidates – 800 meter run to qualify within 4.00 minutes.
(c) An undertaking certificate from each female candidates will be obtained by the board of ofiicer before undergoing PET duly declaring that she is not pregnant.
** A female cendidate, who as a result of tests is found to be pregnant of 12 weeks standing or over, shall be declared temporarily unfit and appointment be held in abeyance until the confinement is over.
** The vacancy against which a women candidate was seleded will be kept reserved for her.
** She will be re€xamined for Physical Efficiency Tesl (PET) (six weeks after the date of confinement), subjed to the produclion of medical certificate of frtness from a registered medical practilioner.
** The candidates who are successful in the PET/PsT/Documentation will be considered eligible for shortlisting to the next stage i.e Trade Test, Written Test, Detailed Medical Examination.
Trade Skill Test:
Trade Skill Test fortechnical & tradesmen personnel will be conducled afier lhe completion of PET/PST in continuation. No marks will be awarded for trade (skill) test. The candidates declared pass in the trade (skill) test will only be allowed to appear in the Wrrtten Test.
Written Test:
** The question paper of writlen test will comprise of 100 marks.
** Minimum pass maks for General/Ews candidates is 35% and 33% marks for SC/ST/OBC candidates.
** The candidates who are successful in the PET/PST/Documentation/ Trade (Skill) Test/Written test will be shortlisting to the next stage i.e and Detailed Medical Examination (DME) on the basis of their merit in the Written tesl will be about 4 times of the number of vacancies.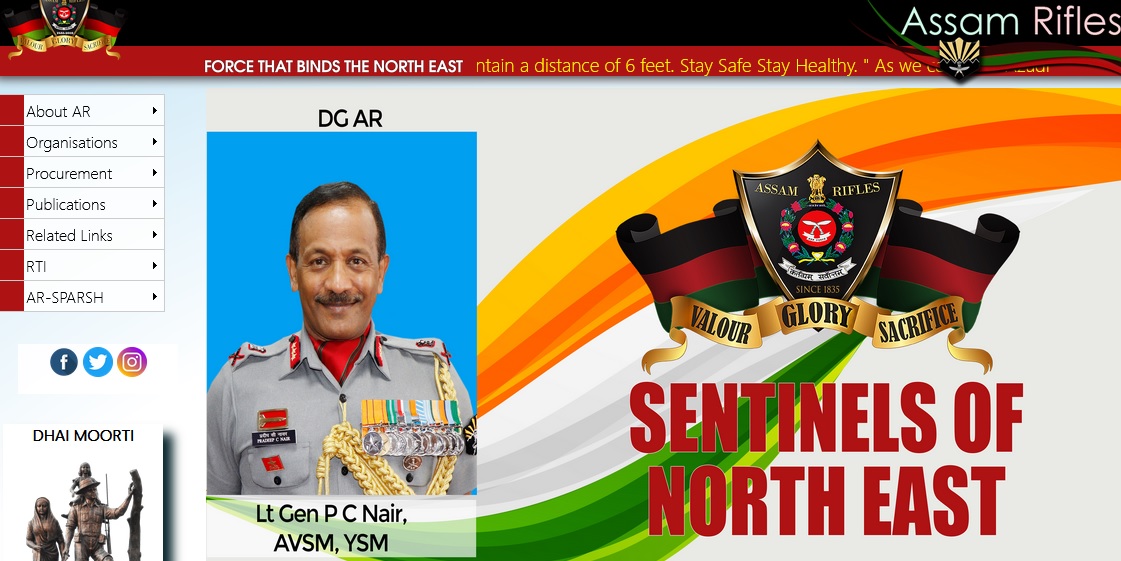 FAQ on Assam Rifles Exam
Frequently Asked Question FAQ on Assam Rifles Exam are given below,
1. What is the eligibility for Assam Rifles?
Assam Rifles Eligibility Criteria GD /Clerk. Maximum Qualification: The candidates should have completed Matriculation (10th class) / Intermediate (10+2 Class) / Master's Degree / Graduation Standard to apply for the posts.
2. What is the monthly salary of Assam Rifle?
The candidates who get selected for the post of Assam rifles receive a monthly salary of Rs. 22,000 to Rs. 25,000 per month. Assam Rifles is the oldest paramilitary force and being a part of it is still a dream for many candidates.