bsf.gov.in Group B Sub Inspector Work & JE Electrical Recruitment Admit Card 2022
Organisation : Border Security Force (BSF)
Exam Name : BSF Group B Sub Inspector SI Work, JE SI Electrical Recruitment 2022
Announcement : Download BSF Group B Junior Engineer JE Electrical & Sub Inspector SI Work Recruitment 2022 Admit Card
Exam Date : August 2022
Website : https://bsf.gov.in/
Want to comment on this post?

Go to bottom of this page.
How To Download BSF Group B Exam Admit Card?
To Download BSF Group B Exam Admit Card, Follow the steps given below
Step 1: Go to the link https://rectt.bsf.gov.in/auth/login
Step 2: Enter Email ID
Step 3: Enter Password
Step 4: Click on login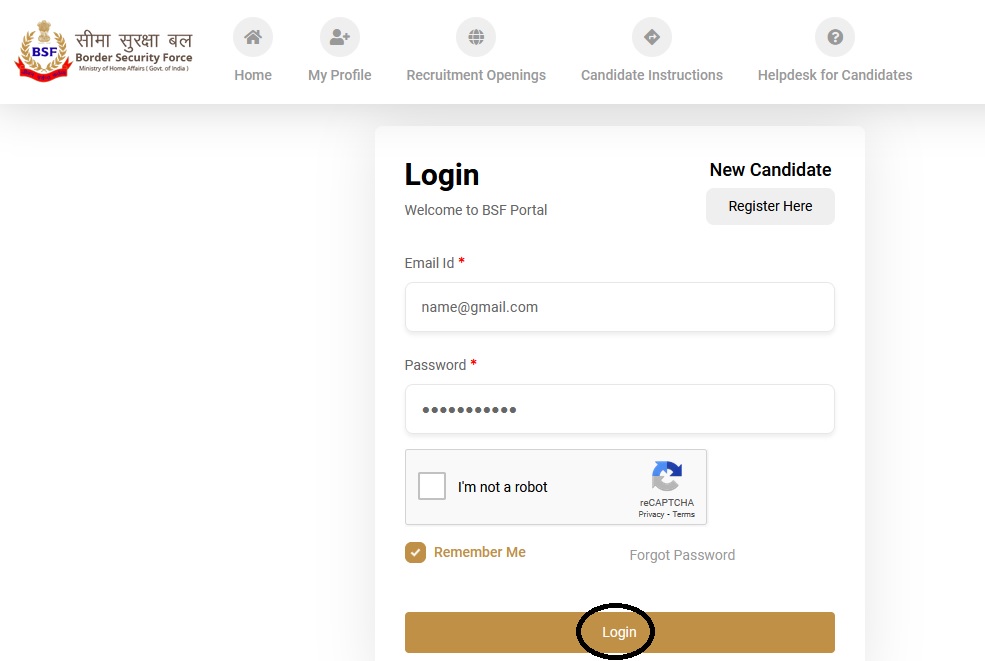 BSF Group B Exam Pattern
a) Qualifying Marks Of Written Exam
i) For General/EWS/OBC category candidates – 50 %
(01 Vacancy is only in UR Category)
Note :
a) Number of candidates to be qualified in written examination will be restricted maximum ten times of number of vacancies or all qualified candidates whichever is less, for appearing in 2nd phase examination. There will be no re-evaluation of answer sheet.
b) Candidates are not permitted to use Mobile Phone, Calculator or any other electronic/electrical device for answering any paper (Test Booklets). Candidates will not bring Mobile Phone, Calculator or any other electronic/electrical device inside the Examination premises. Possession of these items, whether in use or not, will be considered as "use of unfair means" in the Examination and appropriate action will be taken by the department against such candidates, as per extant policy of the department.
c) The written examination will be conducted on OMR based answer sheet. If the candidate did not properly shade/wrongly shaded /did not fill/wrongly filled his/her mandatory data ovals i.e. Roll number, question booklet series code and category in the OMR Answer sheet, it will be rejected at the initial stage and the OMR answer sheet will not be further evaluated for which candidate himself will be responsible for such rejection.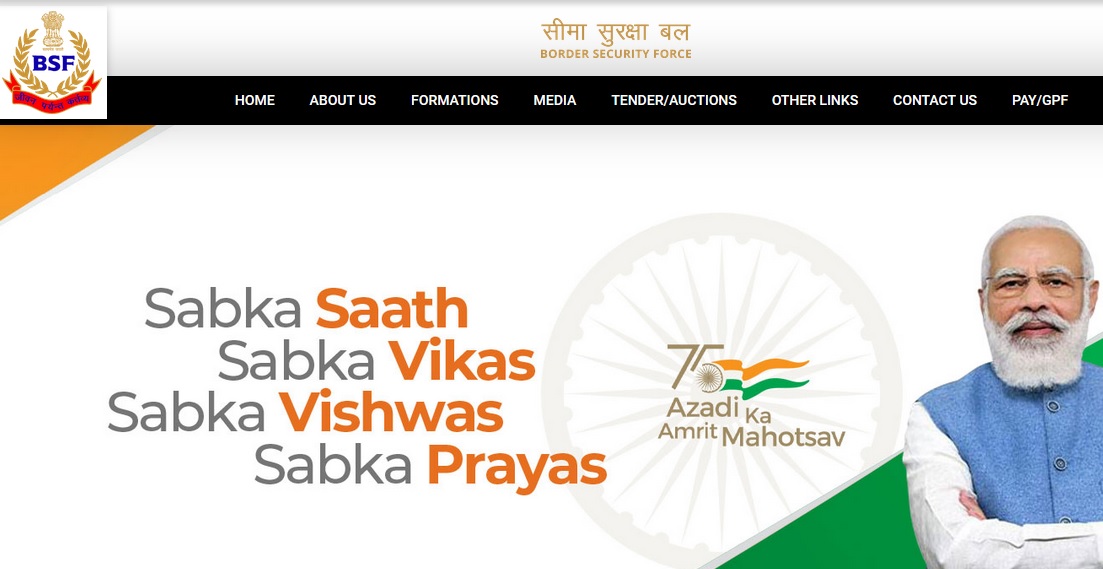 ii) Second Phase Examination
Successful candidates in 1st phase Examination i.e Written Examination will appear before the
selection board for Second Phase Examination i.e. Documentation, Physical Standards Test, Physical Efficiency Test) on due date at the Centre which will be communicated to them through E-Mail address/SMS for call letters through online. They will be put through subsequent stages of test. Candidates have to qualify all the stages of the Second phase examination one by one. Any candidate not qualifying in any of the events of examination will be eliminated from the process of recruitment.
(a) Documentation
Original testimoniais/certificates of the candidate will be checked to confirm the eligibility of the
candidates at the Centre on the date and time fixed by the department which will be communicated to the candidates through E-Mail address/SMS for call letters/admit cards through online. If candidate does not produce original documents like age, educational/technical qualification and other required documents as per their category etc, he/she will be disqualified.
(b) Physical Standards Test (PST)
Candidates qualified in the Documentation will be put through the Physical Standards Test
(PST). PST will be carried out by the selection board to assess the Height, Chest and Weight of the candidates according to the Physical Standards post wise mentioned at Para- 4 (C) (i) above
Selection Procedure of BSF Group B Exam
Post Of SI (Works) & Je/Si ( Electrical )The Selection Procedure For The Posts Of Si (Works) And
JE/ SI (Electrical) Will Be As Under:-
(I) First Phase: Written Examination
1st phase of examination i.e Written Exam will be conducted at the selection Examination Centres. There will be one composite paper for one hour Thirty Minutes duration. Question papers will be Objective Type with multiple choices on OMR based answer sheet, Question paper will be printed bilingual i.e in Hindi and English both and shall be consisting of the following subjects
Documentation of BSF Group B Exam
Original testimonials/certificates of the candidate will be checked to confirm the eligibility of the
candidates at the Centre on the date and time fixed by the department, which will be communicated to the candidates through E-Mail address/SMS for call letters/admit cards through online. If candidate does not produce original documents like age, educational/technical qualification, caste certificate and other required documents as per their category etc, he/she will be disqualified