fssai.gov.in Various Post Stage II Exam Admit Card 2022
Organisation : Food Safety and Standard Authority of India (FSSAI)
Exam Name : FSSAI Various Post Recruitment 2021
Announcement : Download FSSAI Various Post Stage II Exam Admit Card 2022
Admit Card Date : 08th August 2022
Exam Date : 23th -24th September 2022
Website : https://fssai.gov.in/jobs@fssai.php
Want to comment on this post?

Go to bottom of this page.
How To Download FSSAI Stage II Admit Card?
To Download FSSAI Various Post Stage II Exam Admit Card, Follow the steps given below
Step 1: Go to the link https://cdn.digialm.com/EForms/configuredHtml/1258/72308/login.html
Step 2: Enter the User ID
Step 3: Enter the Password
Step 4: Enter Captcha
Step 5: Click on Login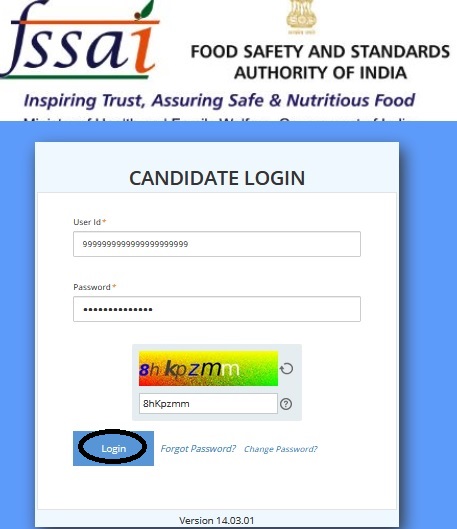 General Instructions
1. Candidates should fill the online application carefully; ensuring correctness of details and take a printout of the system generated on-line application form. Candidates should retain a copy of the online application form along with Application Sequence Number and Password for future reference.
2. The particulars mentioned in the online application including Name of the Candidate, Category, Date of Birth, Post Applied for, Address, Mobile Number, Email ID, Centre of Examination etc. will be considered as final and no change/modifications will be allowed after submission of the online application form.
3. Candidates are hence requested to fill in the online application form with the utmost care as no correspondence regarding change of details will be entertained. FSSAI will not be responsible for any consequences arising out of furnishing of incorrect and incomplete details in the application or omission to FSSAI Advt No. DR-04/2021
4. An email/SMS intimation with the Application Sequence Number and Password generated on successful registration of the application will be sent to the candidate's email ID/ Mobile Number specified in the online application form as a system generated acknowledgement. If candidates do not receive the email and SMS intimations at the email ID/ Mobile number specified by them, they may consider that their online application has not been successfully registered.
5. An online application which is incomplete in any respect such as without photograph and signature, inappropriate photograph and / or signature, incomplete information, unsuccessful fee payment will not be considered as valid and will be rejected.
6. Candidates are advised in their own interest to apply online much before the closing date and not to wait till the last date for depositing the fee to avoid the possibility of disconnection/ inability/ failure to log on to the portal.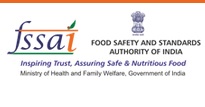 What are the important date of FSSAI Stage II Exam?
Admit Card Date : 08th August 2022
Exam Date : 23th -24th September 2022