IISER Aptitude Test Admit Card 2022 : iiseradmission.in
Organisation : Indian Institutes of Science Education and Research
Exam Name : IISER Aptitude Test 2022
Announcement : Download Admit Card
Exam Date : 3rd July 2022
Website : https://www.iiseradmission.in/
Want to comment on this post?

Go to bottom of this page.
How To Download IISER Admission Test Admit card?
To Download IISER Admission Test Admit card, the steps are given below,
Step 1: Go to the link https://cdn.digialm.com/EForms/configuredHtml/2245/76580/login.html
Step 2: Enter User ID.
Step 3: Enter Password.
Step 4: Click on login.

FAQ on IISER Aptitude Test
Frequently Asked Question FAQ on IISER Aptitude Test are given below,
1. Who is eligible for IISER Aptitude Test?
Candidates will be eligible those have passed 10+2 with science stream in 2021 or 2022 with marks equal or above the cut off percentage in their respective boards. Candidates those wish to apply through SCB channel have to appear for IISER Aptitude Test which will be conducted at various centers across the country.
2. What is the salary of IISER?
How much do Iiser Kolkata employees make? Employees who graduate from Iiser Kolkata earn an average of ₹25lakhs, mostly ranging from ₹11lakhs per year to ₹35lakhs per year based on 8 profiles. The top 10% of employees earn more than ₹33lakhs per year.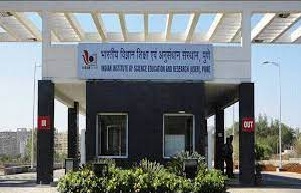 3. Is there an application fee?
There is a non-refundable application fee of Rs.2,000/- for candidates applying under General, EWS, and OBC-NCL categories, and Rs.1,000/- for persons with disabilities, persons registered as Kashmiri migrants and candidates under SC/ST category. The application fee for foreign nationals is USD 100.
4. What jobs can I get after IISER?
They are teaching in schools, colleges and universities, working as IAS officers, doing about 99% of the white collar, often high end jobs. If you do an MS from an IISER, you will not be unemployed! You will be eligible for an IT job, for joining an MBA program, for appearing for IAS and for leading a comfortable life.
5. Can I become professor after IISER?
Academia (Teaching): The IISER graduates can take up a teaching job in any school/University after qualifying the requisite exams like UPSC, B. Ed, NET, etc.
6. Which subject is best in IISER?
IISER Kolkata is the best IISER for Physics. It is especially good for Astrophysics.
7. Does IISER accept NEET?
IISERs consider KVPY and JEE score, but not NEET. IISER also gives admission to students on the basis of its own aptitude test for science stream students who pass class 12 with marks equal or above the cut off percentage. If your concepts are strong, then it will be easy for you to clear the IISER aptitude test.
What is the exam date of IISER Aptitude Test?
The exam date of IISER Aptitude Test is 3rd July 2022.