tn.gov.in Tamilnadu CM Fellowship Programme Admit Card 2022-24
Organisation : Government of Tamilnadu
Exam Name : Tamilnadu CM Fellowship Programme 2022-24
Announcement : Download Admit Card
Admit Card Date : 25th June 2022
Exam Date : 09th July 2022
Website : https://www.tn.gov.in/
Want to comment on this post?

Go to bottom of this page.
How To Download TNCMFP Admit Card?
To Download TNCMFP Admit Card, Follow the below step
Step 1: Go to the link https://g06.tcsion.com//EForms/configuredHtml/32269/77257/login.html
Step 2: Enter User ID.
Step 3: Enter Password.
Step 4: Enter Captcha
Step 5: Click on Login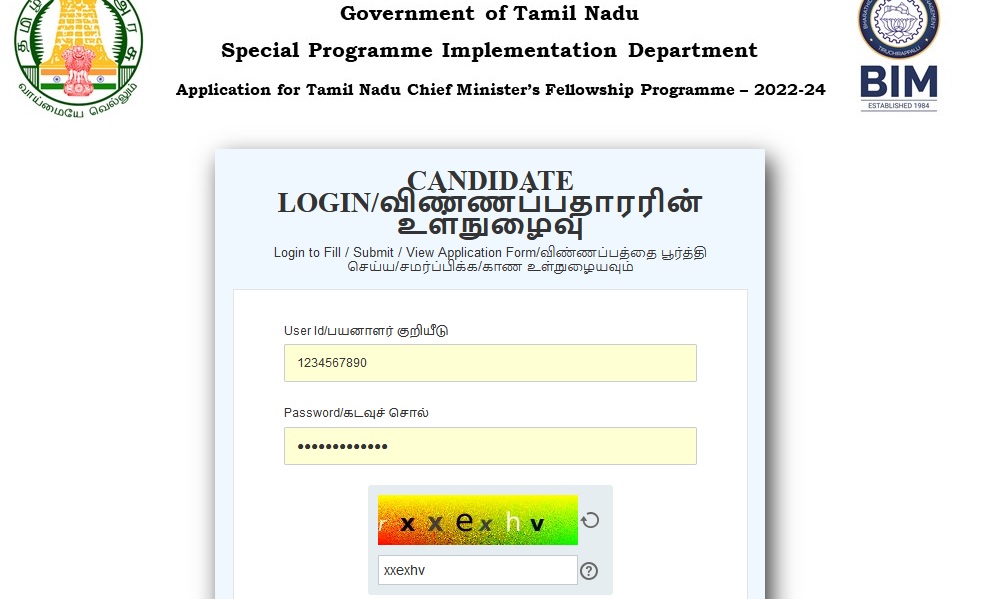 Selection Process TNCMFP Exam
The Selection Process TNCMFP Exam are given below,
** Preliminary Assessment (Computer Based Test)
** Comprehensive Examination (Written Examination)
** Personal Interview
FAQ on TNCMFP Exam
Frequently Asked Question FAQ on TNCMFP Exam are given below,
1. How can I apply for fellowship in Tamilnadu?
Selection of the candidates will done on the basis of the merit in the further mentioned steps of the selection process:
**Preliminary Assessment (Computer-based Test) Computer-based examination of a maximum of 150 points. …
**Comprehensive Examination (Written Examination)
**Personal Interview.
2. What is fellowship course?
Fellowship Programs
These are full-time training programs comprised of hand-on-practical training complemented by formal teaching and academic study. The programs are completed in a structured learning environment consisting of hospital and community based teaching units, supervised by experienced faculty.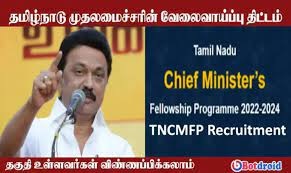 3. What is Tamil Nadu Education fellowship?
The Tamil Nadu Education Fellowship (TNEF) will be a 2 year fellowship that will recruit passionate young professionals to provide support for the implementation and the delivery of all critical educational initiatives by the School Education Department and achieve the vision set by the Government.
4. How can I become chief minister of Tamilnadu?
Call 1100. Send an email to cmhelpline [AT] tn.gov.in.
5. What is fellowship job?
Generally, fellowships: are short-term opportunities lasting from a few months to several years. focus on the professional development of the fellow. are sponsored by a specific organization seeking to expand leadership in their field.
6. How do you apply for fellowship?
**Identify Your Goals. First off, while a fellowship can be a fantastic opportunity, don't apply just because it sounds fun or you're looking for something to fill your time.
**Understand Your Eligibility.
**Put Yourself Out There.
**Plan an Amazing Project and Pitch.
**Get Great (Honest) Recommendations.
**Be Real in Your Interview.
7. Why do you want to apply for the fellowship Programme?
RESEARCH INCENTIVES
Fellowships are great for students who wish to pursue research in a specific field. The publication award will not only provide financial assistance but add credibility to the research and inspire other foundations to support you in your endeavours.
What are the important date of TNCMFP Exam?
The important date of TNCMFP Exam are given below,
Admit Card Date : 25th June 2022
Exam Date : 09th July 2022