SSC CHSL 10+2 Skill Test Admit Card 2022
Organisation : Staff Selection Commission (SSC)
Exam Name : SSC Combined Higher Secondary Level Exam CHSL 10+2 Recruitment 2020-21
Announcement : Download SSC CHSL 10+2 Skill Test Admit Card 2022
Skill Test Admit Card : 22nd June 2022
Skill Test Date : 1st July 2022
Website : https://ssc.nic.in/
Want to comment on this post?

Go to bottom of this page.
How To Download SSC Stenographer Exam Admit Card?
To Download Admit Card for Staff Selection Commission (SSC), Stenographer Grade 'C' & 'D' Examination, 2020, Follow the below steps
1. For CR region
Step 1: Go to the link https://www.ssc-cr.org/chsl_2020_1623_skill_test.php?proceed=yes
Step 2: Enter registration number
Step 3: Enter DOB
Step 4: Verify Human
step 5: Click on Search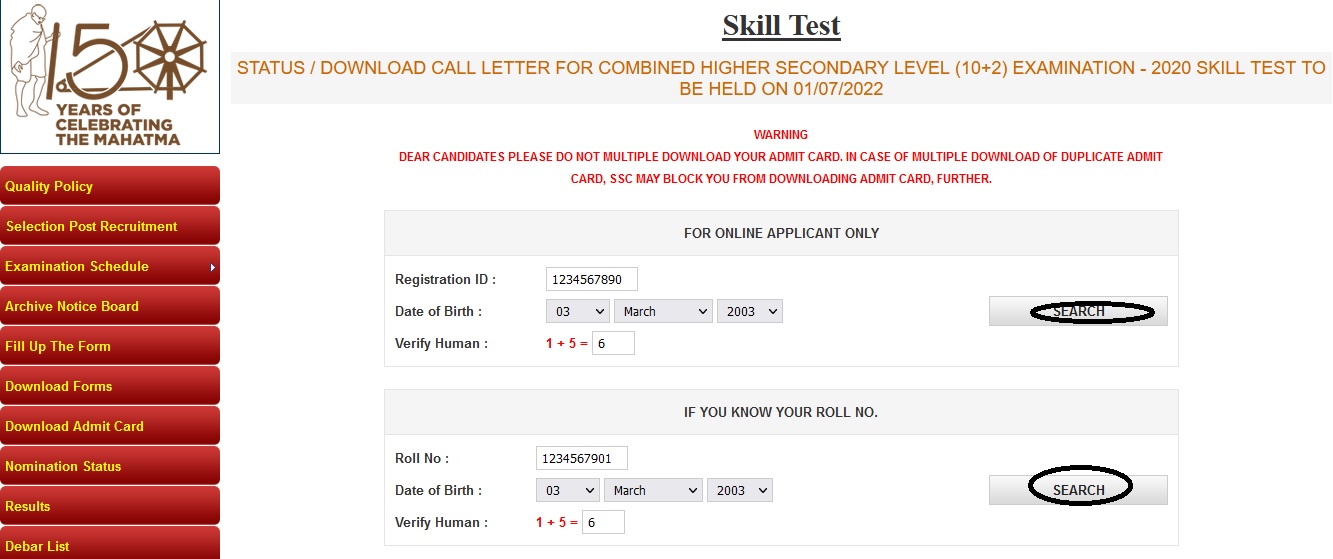 2. For Other Region
Step 1: Go to the link https://www.ssc-cr.org/chsl_2020_1623_skill_test.php
Step 2: Select your region
Step 3: Select your post
Step 4: Enter registration number
Step 5: Enter DOB
Step 6: Verify Human
step 7: Click on Search
Step 8: Download your admit card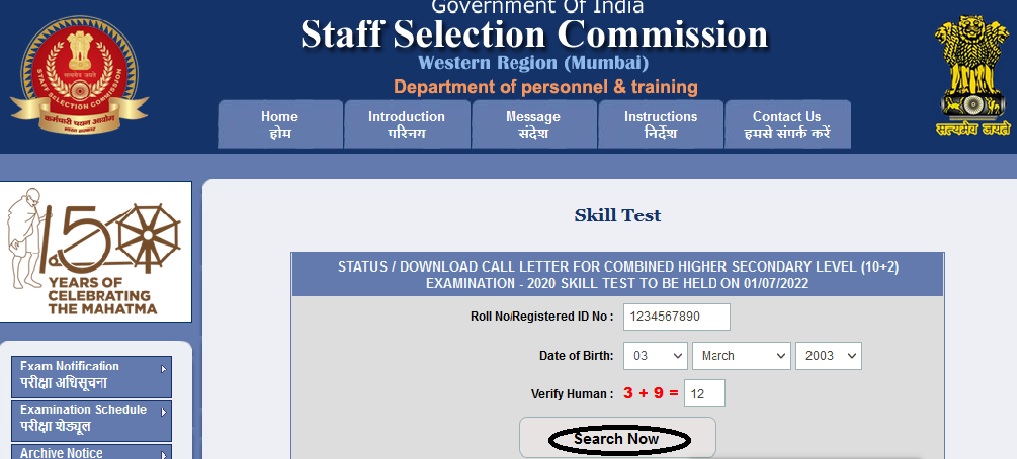 Scheme of SSC CHSL Examination
1. The examination will consist of Computer Based Examination (Tier-I), Descriptive Paper (Tier-II) and Skill Test/ Typing Test (Tier-III).
2. In the question papers, wherever necessary, the metric systems of weights and measures will be used.
3. The dates of examinations indicated in the Notice are tentative. Any change in the schedule of examinations will be informed to candidates only through the website of the Commission.
4. There shall be no provision for re-evaluation/ re-checking in the examination. No correspondence in this regard shall be entertained.
Admission to the SSC CHSL Examination
1. All candidates who register themselves in response to this advertisement. provisionally accepted by the Commission as per the terms and conditions of the Notice of Examination, will be assigned Roll numbers and issued Admission Certificates (AC) for appearing in the Computer Based Examination (Tier-I).
2. The Commission will not undertake detailed scrutiny of applications for the eligibility
and other aspects at the time of written examination and, therefore, candidature will
be accepted only provisionally.
3. Admission Certificates for the Examination will be uploaded on the website of the concerned Regional Office of the Commission. Admission Certificate will not be issued by post for any stage of examination.
4. Facility for download of Admission Certificates will be available about3-7 days before the examination on the website of concerned Regional Office. Candidates must bring printout of the Admission Certificate to the Examination Hall
5. In addition to the Admission Certificate, it is mandatory to carry at least two passport size recent colour photographs, Original valid Photo-ID proof having the Date of Birth as printed on the Admission Certificate, such as
** Aadhaar Card/ Printout of E-Aadhaar,
**Voter's ID Card,
** Driving License,
** PAN Card,
**Passport,
** ID Card issued by University/ College/ School,
** Employer ID Card (Govt./ PSU),
**Ex-serviceman Discharge Book issued by Ministry of Defence.
**Any other photo bearing valid ID card issued by the Central/ State Government.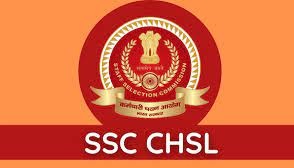 6. Any other document mentioned in the Admission Certificate shall also be carried
by the candidates while appearing in the Examination.
7. Applications with blurred photograph and/ or signature will be rejected.
What are the Important date of SSC CHSL Exam?
The Important date of SSC CHSL Exam are given below,
Skill Test Admit Card : 22nd June 2022
Skill Test Date : 1st July 2022