RSMSSB Lab Assistant Exam Admit Card 2022
Organisation : Rajasthan Staff Selection Board (RSMSSB)
Exam Name : RSMSSB Lab Assistant Exam 2022
Announcement : Download Admit Card
Download Admit Card Date : 22nd June 2022
Exam Date : 28th, 29th & 30th June 2022
Website : https://rsmssb.rajasthan.gov.in/page?menuName=ApBuI6wdvnNKC6MoOgFsfXwFRsE7cKLr
Want to comment on this post?

Go to bottom of this page.
How To Download RSMSSB Lab Assistant Admit Card ?
To Download RSMSSB RSMSSB Lab Assistant Exam, Follow the below steps
Step 1: Go to the link https://rsmssb.rajasthan.gov.in/page?menuName=/ur7491nQtP6K0BefutjEQ==#
Step 2: Click on get Admit card
Step 3: Enter your
Step 4: Enter
Step 6: Click on Get Admit card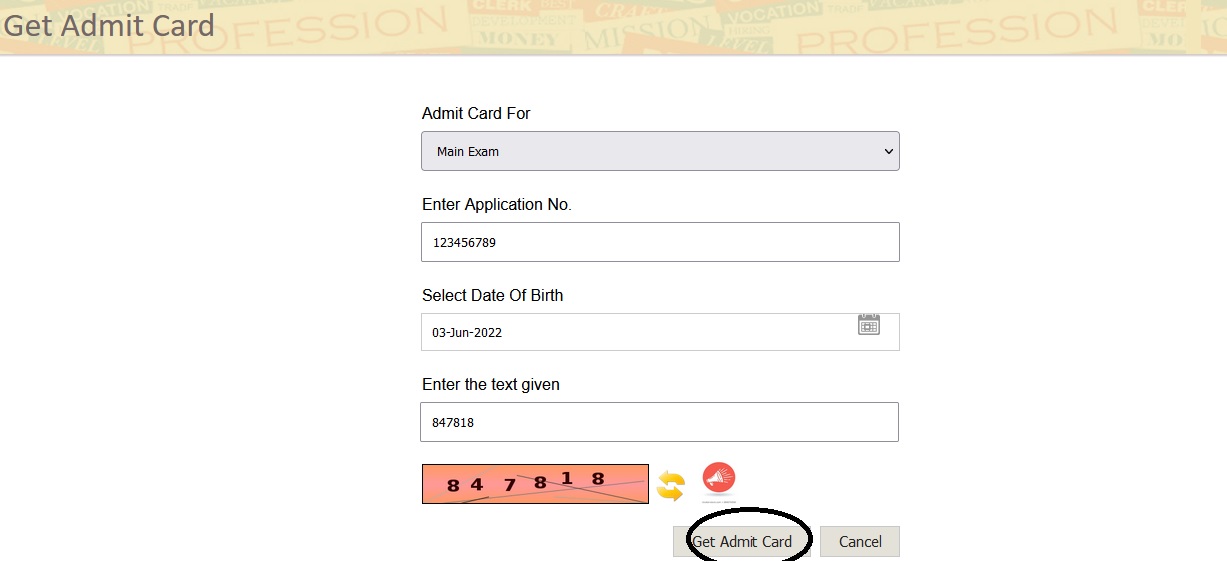 Selection Criteria For RSMSSB Lab Assistant Exam
The Selection Criteria For RSMSSB Lab Assistant Exam are given below,
**Written Exam,
**Document Verification
**Medical Examination
FAQ on RSMSSB Lab Assistant Exam
Frequently Asked Question FAQ on RSMSSB Lab Assistant Exam are given below,
1. Which exams are conducted by RSMSSB?
RSMSSB conducts various exams i.e. Stenographer, teachers, Pharmacist, Agriculture Supervisor, Lab Assistant, Radiographer, etc.
2. What is RSMSSB exam?
The exam is conducted by the Rajasthan State government. It is conducted every year. It has various posts and vacancies. This exam helps the government to select the best officers. The exam is called Rajasthan Subordinate and Ministerial Services Selection Board or RSMSSB.
3. What is Rsmssb full form?
In exercise of the powers conferred by the proviso to Article 309 of the Constitution of India, the State Government has established the Rajasthan Subordinate & Ministerial Services Selection Board (RSMSSB)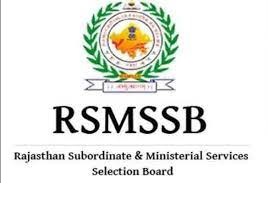 4. What is work of lab assistant?
Lab Assistant work in scientific and medical laboratory settings preparing experiments, processing specimens, maintaining lab equipment, and cleaning up after experiments. In order to attract Lab Assistant that best matches your needs, it is very important to write a clear and precise Lab Assistant job description.
5. What is direct recruitment?
Direct recruitment is a service that incorporates selection and enrollment of highly qualified personnel. Usually, the direct recruitment is used for launching new projects where the responsibility and professionalism of employees have to meet a certain high level.
6. Whom to contact for queries regarding RSMSSB Lab Technician Recruitment exams?
In case of any discrepancy in Admit Card, Answer key, or Results, the candidate can contact the official body of RSMSSB. The details are mentioned below: Helpline number – +91-141-2722520
7. Is scribe allowed for RSMSSB Lab Technician Recruitment Exams?
Yes, a person who crosses the benchmark disability will have the provision for Scribe and extra time for attempting the RSMSSB Lab Technician Recruitment Exams.
What are the Important dates of RSMSSB Lab Assistant Exam?
The Important dates of RSMSSB Lab Assistant Exam are given below,
Download Admit Card Date : 22nd June 2022
Exam Date : 28th, 29th & 30th June 2022