MPPSC State Service Pre Exam Admit Card 2022
Organisation : Madhya Pradesh Public Service Commission (MPPSC)
Exam Name : MPPSC State Service Pre Exam 2021
Announcement : Download Admit Card
Exam Date : 19th June 2022
Website : http://mppsc.mp.gov.in/
Want to comment on this post?

Go to bottom of this page.
How To Download MPPSC State Service Pre Exam Admit Card?
To download MPPSC State Service Pre Exam Admit Card, follow the below steps
Step 1: Go to the link http://103.36.71.56/Portal/Examinations/MPPSC/2022/AdmitCard/PFS21Login.aspx
Step 2: Enter Application Number
Step 3: Enter DOB
Step 4: Enter Verification Code
Step 5: Click on Login
Related / Similar Admit Card : IIM Integrated Programme in Management (IPM) Entrance Exam 2022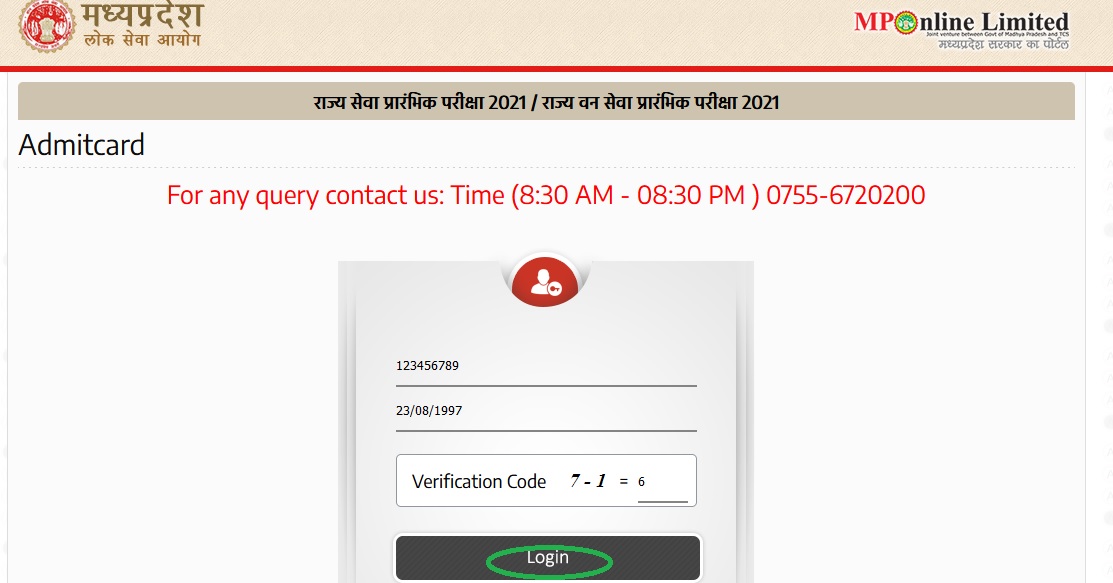 FAQ on MPPSC State Service Pre Exam
Frequently Asked Question FAQ on MPPSC State Service Pre Exam are given below,
1. What is MPPSC exam for?
Madhya Pradesh Public Service Commission MPPSC State Service Exam is conducted for recruitment to various posts in government departments and offices of the state of Madhya Pradesh. This exam is conducted in two stages namely the preliminary exam and the main exam.
2. How can I become a Mppsc officer?
MPPSC Qualification
**Candidates must hold a Bachelor's Degree from any recognised University or equivalent qualification.
**Candidates possessing professional and technical qualifications, which are recognized by the State Government as equivalent to a professional or technical degree.
3. What rank is required in mppsc?
The minimum qualifying percentage for MPSC State Service Exam for the general category is 40% and for other backward sections, it is 30%.
4. What is the selection stages for MPPSC PCS 2022?
The following stages are used to select candidates for the MPPSC exam 2022
1. Preliminary test,
2. Mains,
3. Interview,
4. Physical Ability Test,
5. Medical Test
5. How many attempts are there in the MPPSC Exam?
There are no limited attempts in the exam of MPPSC.
6. Which degree is best for Mppsc?
Bachelor's degree in any discipline with a minimum of 40% of marks. The candidates must have studied Hindi as one of the subjects in the 10th and 12th standards. Candidates who completed their 12th with Hindi as the medium of instruction are eligible to register for the MPPSC 2021 exam (As per 2020 eligibility).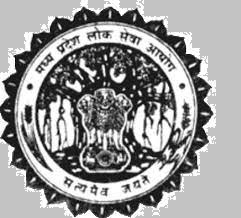 About State Service Pre Exam
MPPSC exam is the annually conducted State Services Exam that is conducted by Madhya Pradesh Public Service Commission (MPPSC). The selection for the MPPSC exam is done through Prelims, Mains and Interview. A candidate needs to qualify each stage to be eligible for an appointment into the service for the gazetted posts such as Deputy District President, District Registrar, abour Officer etc in various departments of MPPSC.
What is MPPSC State Service Pre Exam Date 2022?
The revised MPPSC State Service Prelims Exam Date is 19th June 2022 (Sunday).