UPSC Engineering Service Mains Exam ESE Admit Card 2022
Organisation : Union Public Service Commission (UPSC)
Exam Name : UPSC Engineering Service Mains Exam ESE Admit Card 2022
Announcement : Download Admit Card
Exam Date : 26th June 2022
Website : https://www.upsc.gov.in/
Want to comment on this post?

Go to bottom of this page.
How To Download UPSC ESE Mains Admit Card?
To download UPSC ESE Mains Admit Card, follow the below steps
Step-1 : Go to the link https://upsconline.nic.in/eadmitcard/admitcard_esem_2022/autologout.php
Step-2 : Select any of the given option by Registration Id or Roll Number
Step-3 : Enter the Enter Your Roll Number
Step-4 : Select Date Of Birth
Step-5 : Enter the Confirm Random Image
Step-6 : Click on Submit button.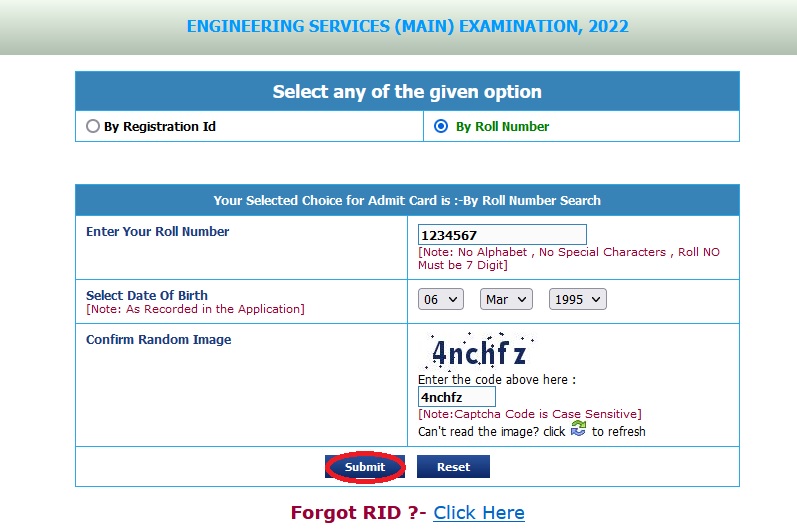 What is UPSC Engineering Service Mains Exam ESE?
UPSC conducts IES (Indian Engineering Services), every year. This is the entrance exam for engineering candidates of technical graduates to serve under the government of India. Resident of India, Nepal, Bhutan, or a Tibetan refugee can apply for IES 2020. Candidate must hold a bachelor's degree in the field of engineering from a recognized University.
FAQ on UPSC Engineering Service Mains Exam ESE
Frequently Asked Questions FAQ on UPSC Engineering Service Mains Exam ESE are given below,
1. What is age limit for IES exam?
Age Limits: A candidate for this examination must have attained the age of 21 years and must not have attained the age of 30 years on the 1st January, 2022 i.e., he/she must have been born not earlier than 2nd January, 1992 and not later than 1st January, 2001.
2. How much percentage is required for IES exam?
To be eligible for the exam you need to have a B.E/ B. Tech. Student should be an Indian. In graduation you need to have a percentage minimum of 50% in the graduation degree.
3. Can IES become IAS?
Other eligibility criteria are almost the same for aspirants. For IES it is necessary to be an engineering graduate. So an engineering graduate can choose both paths: IAS and IES.
4. How many students apply IES exam?
The IES exam is considered one of the toughest examinations in the country. Nearly, two lakh candidates appear for the examination every year.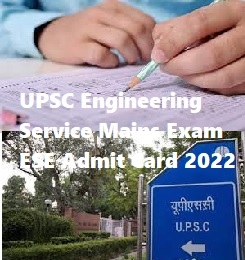 5. How many times can we attempt IES?
There is no limit on the number of attempts in IES. There is age limit which lead to limit your number of attempts according to your age. The age range is 21–30 years on 1 January of the year of the Engineering Services Examination.
6. What is the training period of IES officer?
18 months : In the case of candidates who get hired in the Indian Railways through UPSC ESE, the candidates are placed under training for a period of 18 months. They are trained in the National Academy of Indian Railways (NAIR). The entire training period is divided into various phases.
What is the Exam date of UPSC ESE?
The Exam date of UPSC Engineering Service Mains Exam ESE is 26th June 2022.