Delhi High Court Judicial Service Mains Admit Card 2022 : delhihighcourt.nic.in
Organisation : High Court Of Delhi : New Delhi
Exam Name : Delhi High Court Judicial Service Mains Admit Card 2022
Announcement : Download Admit Card
Admit Card Date : 06th June 2022
Website : https://delhihighcourt.nic.in/
Want to comment on this post?

Go to bottom of this page.
How To Download Delhi Judicial Service Main Exam Admit Card?
To download Delhi High Court Judicial Service Mains Admit Card, follow the below steps
Step-1 : Go to the link https://applycareer.co.in/dhc/highcourtdjse2022/DHC_DJSE2022_AdmitMain.aspx
Step-2 : Enter the Online Application No.
Step-3 : Enter the Date of Birth
Step-4 : Enter Email-ID
Step-5 : Click on Submit button
Related / Similar Card : DHC Junior Judicial Assistant/ Restorer Exam Interview Letter 2022 

FAQ On Delhi Judicial Service Main Exam Admit Card
Frequently Asked Question FAQ On Delhi Judicial Service Main Exam Admit Card
1. Is Delhi judiciary exam conducted every year?
The Delhi Judicial Service Exam is conducted every year for the recruitment of Civil Judges in Delhi High Court. The selection process includes three phases like the preliminary exam, the mains exam, and the interview round.
2. How many attempts are there in Delhi judiciary?
How many attempts are there in Delhi Judiciary Exam? You can attempt Delhi Judiciary exam 6 times. However, you must satisfy the eligibility criteria set by the Delhi High Court.
3. What happens after clearing judiciary exam?
The job profiles related to judicial services in India are advocate general, attorney general, district and sessions judge, magistrate, notary, oath commissioner, public prosecutor, solicitors, and sub-magistrate.
4. How many hours should I study for judiciary?
Judiciary preparation for any one state takes at least 3000 hours to complete the syllabus alone. That is about 600 hours per year if you start in first year, or two hours per day.
5. Is Judiciary a good career option?
Indian Judiciary is considered to be a very prestigious sector to work for. All the law graduates dream of getting a job in the Indian Judiciary. Working for this sector comes with great social prestige, job security, lucrative salary, and other benefits. This makes it a very sought-after career option.
6. Can I become judge at the age of 45?
The Supreme Court on Monday relaxed the upper-age limit of 32 years for the Delhi Judicial Service Examination (DJSE) and 45 years for the Delhi Higher Judicial Service Examination (DHJSE) for candidates who were eligible in 2020 and 2021 but have now become age-barred in the current year.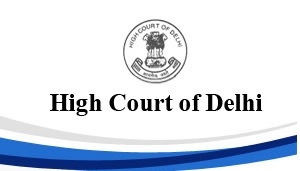 7. Is 1 year enough for judiciary preparation?
It requires at least 1-2 years of dedicated preparation if you are starting from scratch. On the other hand, if you were paying attention in college itself and actually studied from cases and bare acts and not guidebooks, you can clear the exam with 6 months of preparation also.
What is NEET PG Exam?
HIGH COURT OF DELHI invites online applications from eligible candidates for filling up 123 vacancies (55 Existing and 68 Anticipated) in Delhi Judicial Service by holding Delhi Judicial Service Examination.