UPPSC State/ Upper Subordinate Service PCS Pre Admit Card 2022
Organisation : Uttar Pradesh Public Service Commission (UPPSC)
Exam Name : UPPSC State/ Upper Subordinate Service PCS Pre Admit Card 2022
Announcement : Download Admit Card
Exam Date : 12th June, 2022
Website : https://uppsc.up.nic.in/candidatehomepage.html
Want to comment on this post?

Go to bottom of this page.
How To Download UPPSC PCS Pre Admit Card?
To download UPPSC PCS Pre Admit Card, follow the below steps
Step-1 : Go to the link https://uppsc.up.nic.in/AdmitCard.aspx
Step-2 : Enter the Candidate Registration No
Step-3 : Enter the Date of Birth
Step-4 : Select Gender
Step-5 : Enter Verification Code
Step-6 : Click on Login button
Related / Similar Admit Card : UPCATET UG, PG, PHd Course Admit Card 2022

Important Dates of UPPSC PCS Pre Admit Card
The Important Dates 0f UPPSC PCS Pre Admit Card are given below,
Exam Date : 12th June 2022
Admit Card : 01st June 2022
FAQ On UPPSC PCS Pre Admit Card Exam
Frequently Asked Question FAQ On UPPSC PCS Pre Admit Card
1. How is UPPSC marks calculated?
Paper I will decide the Cut Off marks and Paper II will be qualifying in nature. The candidates need to score 33% marks in paper II. There will be a negative marking of 0.33% for each wrong answer. So if the marks allotted for each answer is 2, then the negative marking for each wrong answer will be 0.66 marks.
2. How difficult is Uppcs?
Out of 150 questions, there will be 15-20 questions which will be tough and you don't need to panic over them. The exam scheme is the same and the syllabus is almost the same with some UP elements. The mains pattern is based totally on the UPSC pattern with some minute differences.
3. Can a state PCS officer become IAS?
According to the Indian Administrative Service (Appointment by Promotion) Regulations, 1955, PCS officers are eligible for promotion to IAS after completion of eight years of service. But in reality, they are generally promoted to IAS after two decades in service.
4. How much should I score in UPPSC prelims?
33% marks
The prelims exam has two papers – general studies 1 and 2. GS paper 2 is qualifying in nature i.e. candidates need to secure 33% marks to clear the prelims GS paper 2. Candidates shortlisted for the UPPSC PCS mains exam are 13 times the number of vacancies announced.
5. What is the pattern of PCS exam?
UP PCS exam pattern is prescribed by the UPPSC in the official UPPSC PCS notification. As per the PCS notification, UPPSC PCS prelims is 400 marks in total having two GS papers with negative marking. While UPPSC PCS mains is of 1500 marks having 8 papers which are descriptive in nature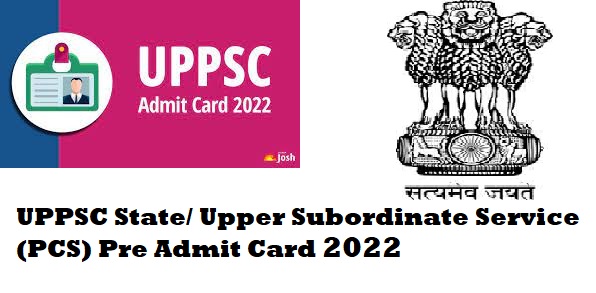 5. Is there negative marks in Uppsc?
As per the new UPPSC exam pattern, there will be 0.33% negative marking for every incorrect answer.
What is UPPSC PCS Exam?
Uttar Pradesh Public Service Commission (UPPSC) conduct UPPSC State/ Upper Subordinate Service (PCS) Exam. On-Line Applications will be accepted only when prescribed fee is deposited in the Bank upto prescribed last date for fee deposit. If the fee is deposited in Bank after the last date prescribed for fee deposit, the on-line application of the candidate will not be accepted and the fee deposited in the Bank will not be refunded in any condition.