NHPC Junior Engineer Admit Card 2022 : nhpcindia.com
Organisation : NHPC Limited
Exam Name : Junior Engineer Recruitment 2022
Announcement : Download Admit Card
Exam Date : 04-06 April 2022
Website : http://www.nhpcindia.com/home.aspx
Want to comment on this post?

Go to bottom of this page.
NHPC Junior Engineer Admit Card
NHPC India Limited has uploaded the admit card for Junior Engineer Recruitment 2022 examination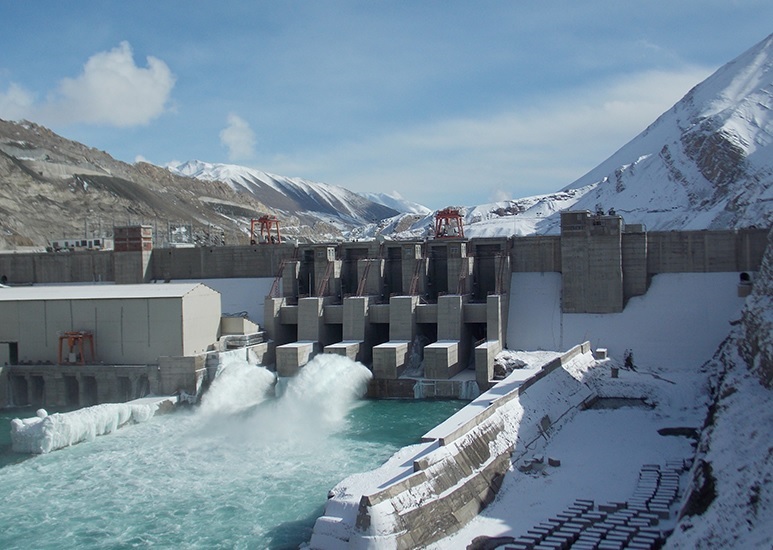 How To Download NHPC Junior Engineer Admit Card?
To Download NHPC Junior Engineer Admit Card, Follow the below steps
Step-1 : Go to the link https://cdn.digialm.com//EForms/configuredHtml/1258/72639/login.html
Step-2 : Enter the User ID
Step-3 : Enter the Password
Step-4 : Click on "Login" button to download the admit card.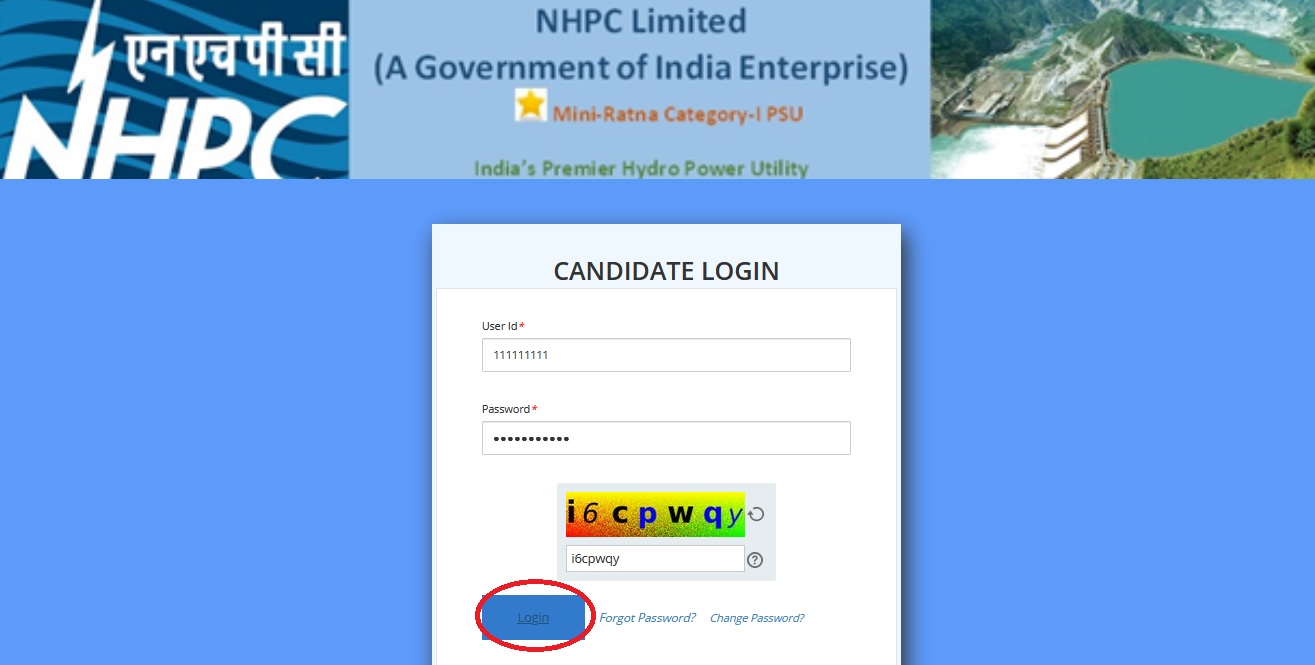 Test Centres
The Computer Based Test/Online Test will be held in 22 Cities* as mentioned in the 'Online' Application system. Candidates have to select preferred examination city (limited to three choices) from the given list of exam cities in the Online application form. However, NHPC reserves the right to cancel or add any Centre depending on the response of the candidates for that area/centre. Admission to the test centre will be on production of e-Admit Card which is to be downloaded only from our website by candidates.
(*Name of Cities- Ahmedabad, Bengaluru, Bhopal, Bhubaneswar, Chandigarh, Chennai, Dehradun, Delhi, Gangtok, Guwahati, Hyderabad, Itanagar, Jaipur, Jammu, Kochi, Kolkata, Lucknow, Mumbai, Panji, Ranchi, Raipur and Shimla)
Scheme of NHPC Junior Engineer Exam
Scheme of NHPC Junior Engineer Examination/ Computer Based Test
Medium of Examination : English & Hindi
Examination Duration: 3 Hrs (180 minutes)
Total Marks: 200 Marks
Subjects:
For JE (Civil/ Electrical/ Mechanical) (200 Questions):
** Part-I consists of 140 MCQ of the concerned discipline.
** Part-II consists of 30 MCQ on General Awareness and
** Part-III of 30 MCQ on Reasoning
Negative Marking:
For every correct answer of MCQ, one mark shall be awarded. For every wrong answer attempted by the candidates, negative marking of marks (i.e. 0.25 marks) will be deducted. No marks will be awarded/deducted for un-attempted questions.
General Information & Instructions
1. Only Indian Nationals are eligible to apply.
2. Before applying, the candidate should ensure that he / she fulfils the eligibility and other norms mentioned in the advertisement. Candidates having B. Tech/ B.E. without the essential qualification i.e. full-time regular Diploma in concerned discipline are not eligible to apply.
3. Candidate is required to obtain requisite marks / grade in minimum qualification prescribed for the post, taking average of all the semesters / years irrespective of the weightage given to any particular semester / year by Institute / University.
4. The candidate should have acquired the qualifying educational qualification on or before 01.02.2022 to be eligible for applying
5. Internal candidates having requisite qualifications are eligible to apply. They are advised to refer to internal circular before filling up the applications
6. Candidate has to apply Online only. No manual / paper application/application through e-mail will be entertained.
7. The date of declaration of result / issuance of Mark sheet shall be deemed to be the date of acquiring the qualification and there shall be no relaxation on this account. Post qualification experience on a post / level shall be counted only from the said date onwards
8. Candidature of the registered candidate is liable to be rejected at any stage of recruitment process or after recruitment or joining, if any information provided by the candidate is found to be false or is not found in conformity with eligibility criteria mentioned in the advertisement
9. Candidature is also liable to be rejected if it is without testimonials / certificates.
10. The admit card indicating roll number, name of the allocated test centre, date of Computer Based Test and guidelines for the test will be made available on the NHPC website to the candidates found apparently eligible based on the online data. Candidates will also be informed through e-mail. The candidate has to download his / her Admit card, Test Guidelines etc. for appearing in the test from the website. Admit cards will not be sent by post